ABC CLASSIC COCOA COOKIES
Get into this packet of refreshing watermelon-flavored gummies! Chewy on the outside and juicy in the middle, they're just waiting to be bitten into.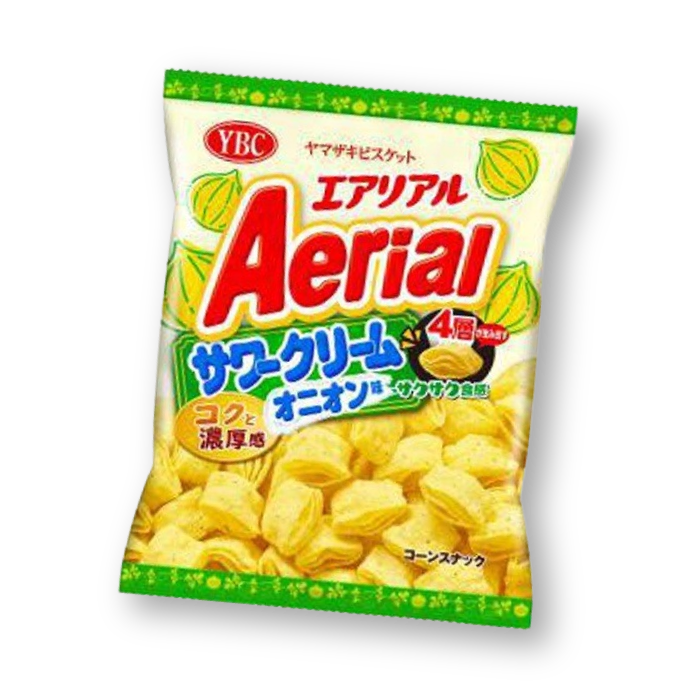 AERIAL SOUR CREAM & ONION PUFFS
Delicately layered crunchy corn puffs with a mellow sour cream and rich onion flavor. These puffs make the perfect snack for a movie night in place of popcorn.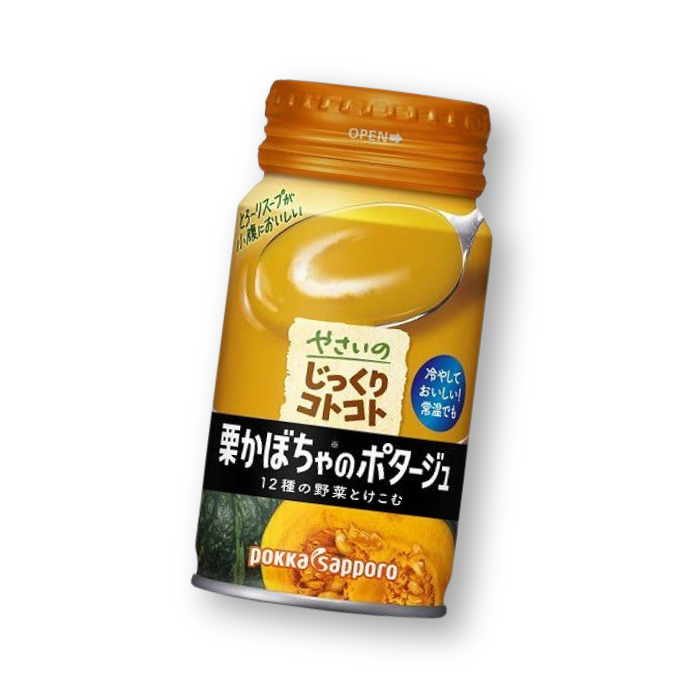 Enjoy a creamy chestnut pumpkin potage with 12 kinds of vegetables.
This soup is perfect for a mid afternoon snack, or as a side dish to your favorite meal.
*Can be heated in a separate container.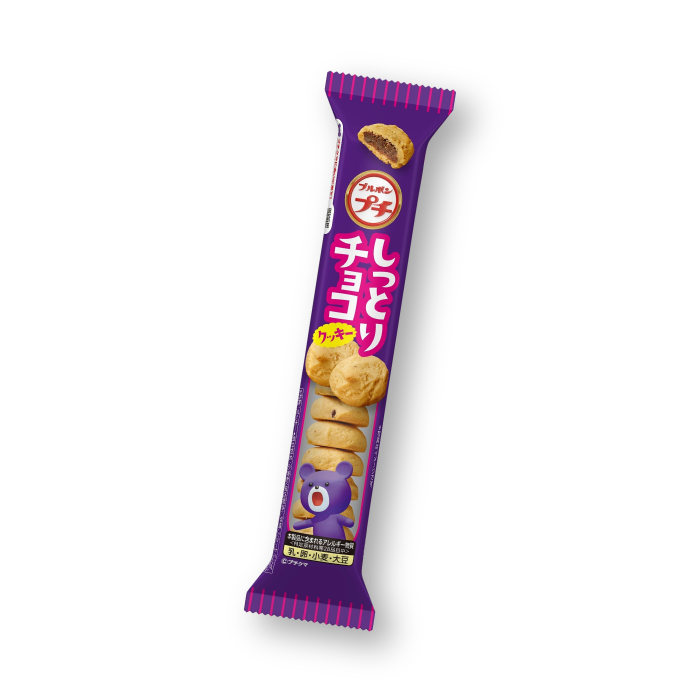 PETIT MOIST CHOCOLATE COOKIE
Savor every last bite of these soft chocolate rich mini cookies, before you know it you'll be left with a bag of crumbs.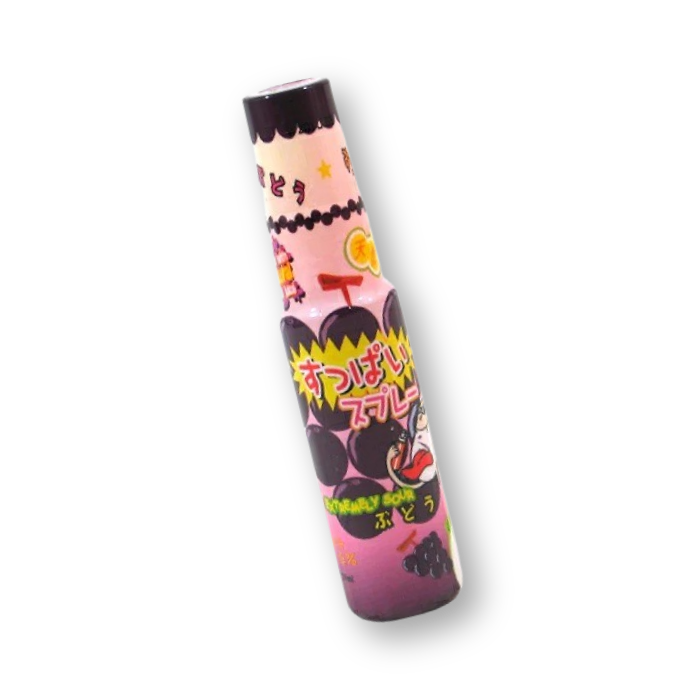 RAINBOW FLAVORED FRUIT MONSTER
Take a moment and relax with this chewy rainbow-flavored candy that gives you both a sour shock and a sweet fruity surprise.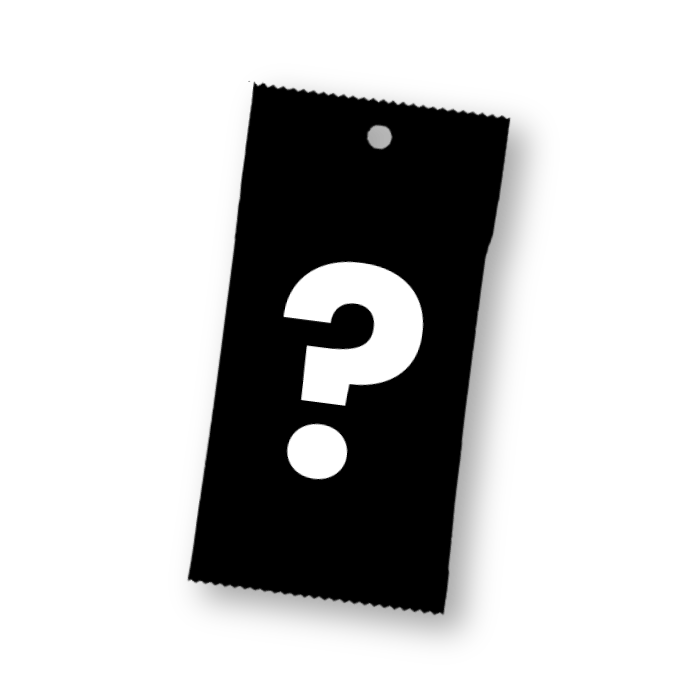 Are you ready to taste test a mystery item chosen just for you? Pick it up and take a few bites!
LARGE SIZE RAMUNE CARBONATED SHUWA COLA CANDY
A large-sized hard candy that tastes like sweet cola and has a strong carbonated fizzing effect, a total party for your senses.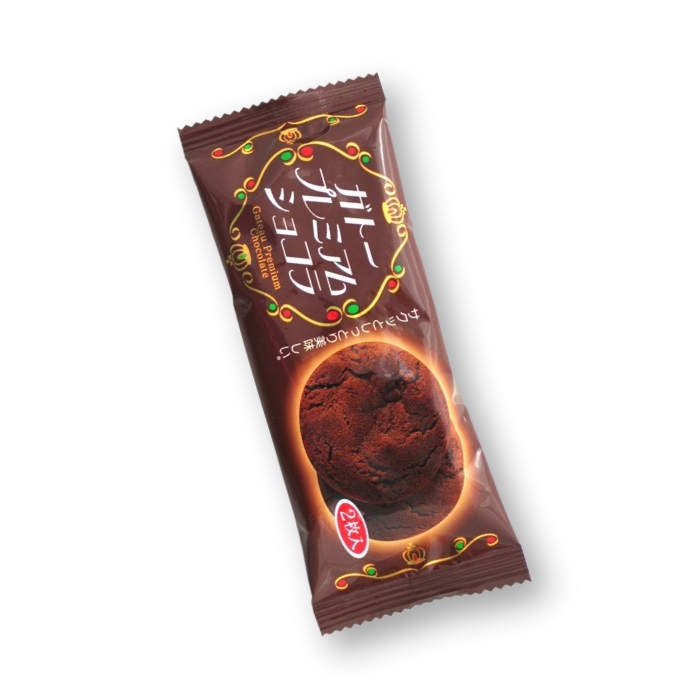 Experience a mouthful of sensational melty gateau chocolate with every single bite of these premium cookies.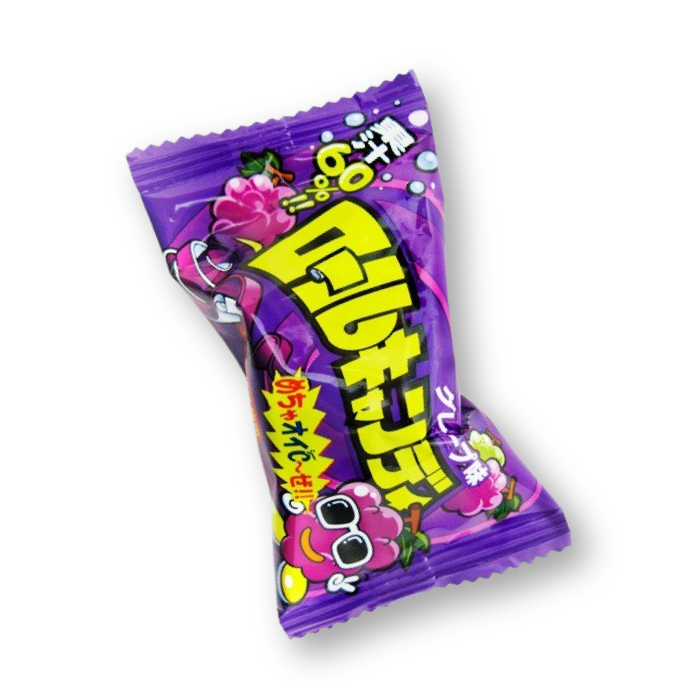 Unravel this candy sheet and take your tastebuds on a grape-flavored expedition to find out the length of this candy roll. Can you try to measure it by bite-size?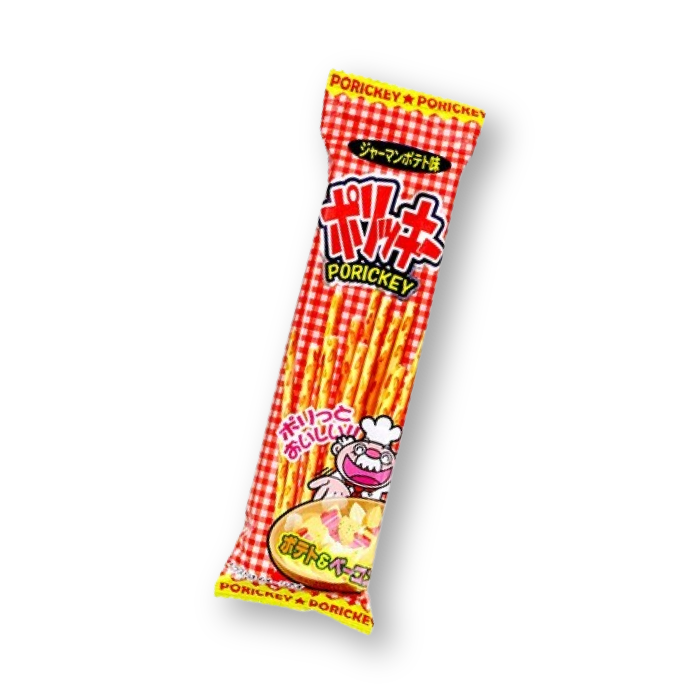 PORICKY GERMAN POTATO FLAVORED PRETZEL STICKS
Try one of the most popular snack varieties among everyone in Japan, these pretzel stick snacks in the flavor 'German Potato'.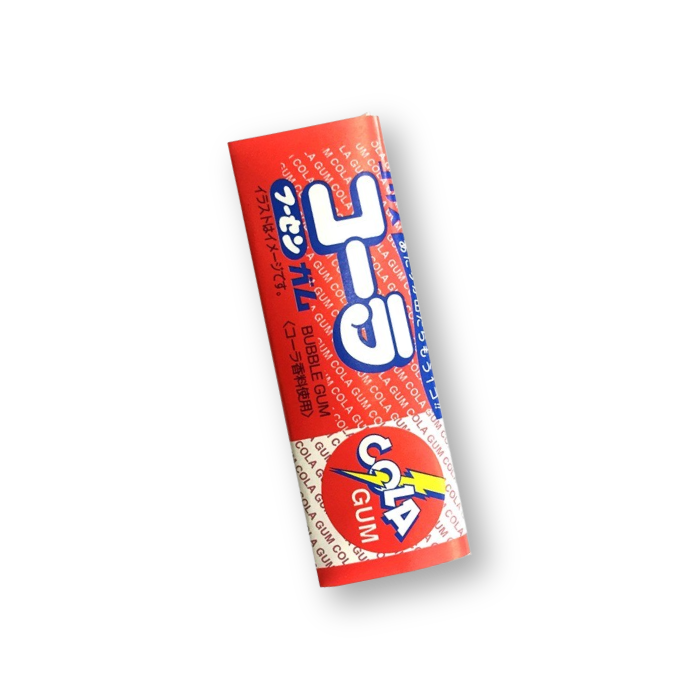 An old-school Japanese cola-flavored chewing gum that will stay juicy and full of flavor from evening 'til dawn.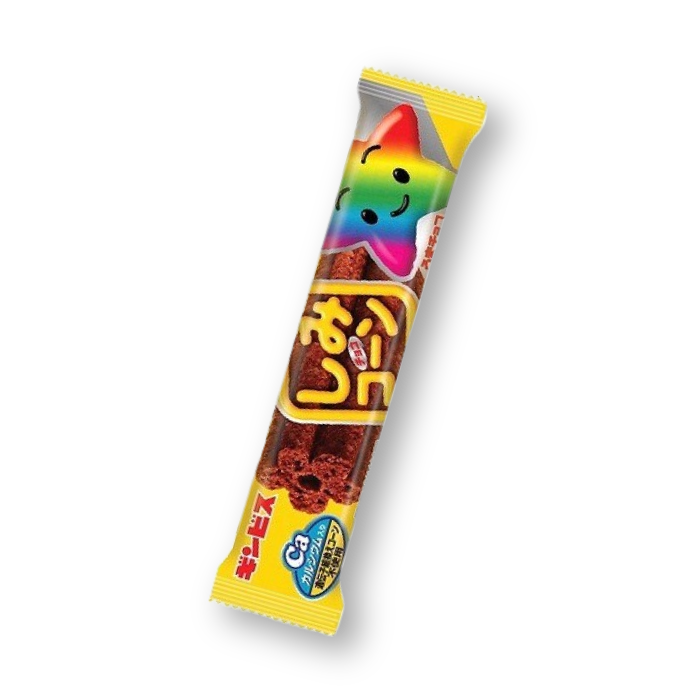 SHIMICHOCO WHOLE GRAIN CORN STICK
A snack stick made of corn that's oozing with creamy chocolate flavor and mysteriously melts in the mouth with each crunchy bite.
Are you ready to taste test a mystery item chosen just for you? Pick it up and take a few bites!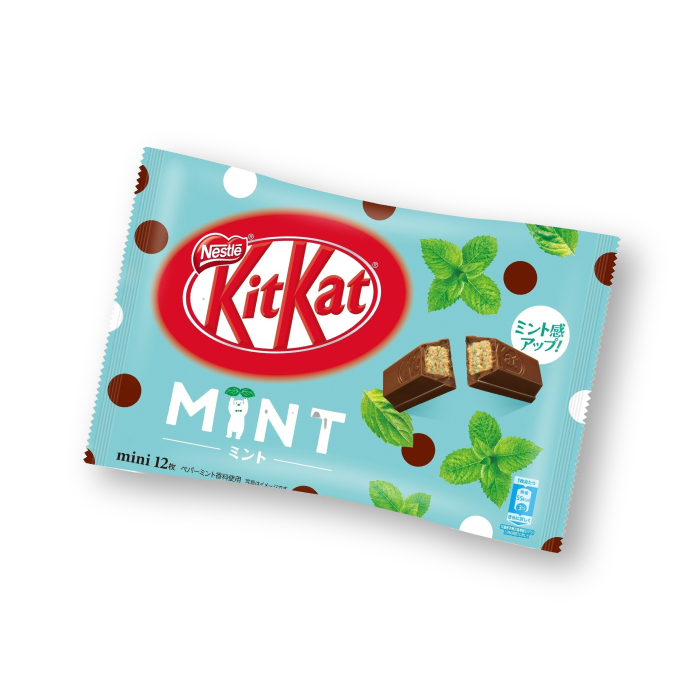 11 PIECES KIT KAT MINI MINT
Are you interested in trying a refreshingly new flavor? The Kit Kat Japan-exclusive mint flavor has you covered. Indulge in 11 mini milk chocolate bars with the delicate aftertaste of fresh mint. Freeze a few bars and add them to ice cream for an even cooler way to enjoy!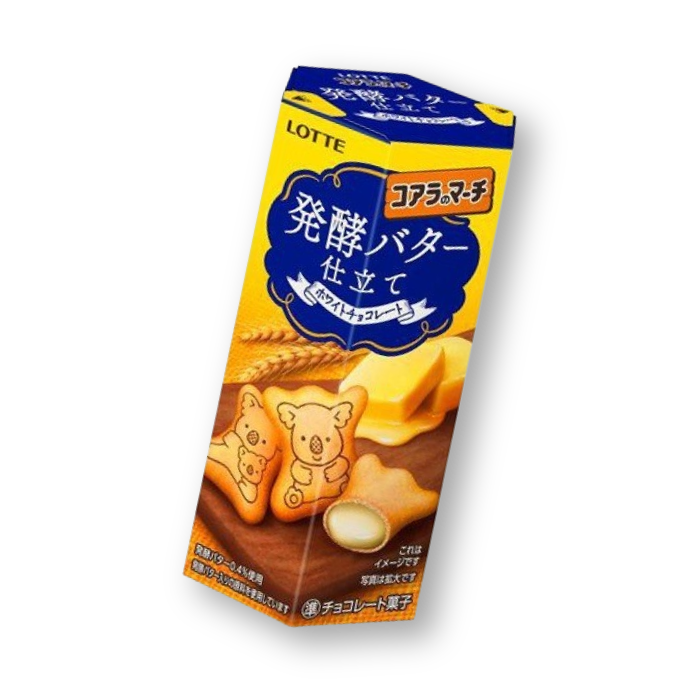 KOALA'S MARCH (FERMENTED BUTTER)
Enjoy a salty-sweet treat of savory butter and sugary white chocolate combined into mini bite-sized koala-shaped cookies.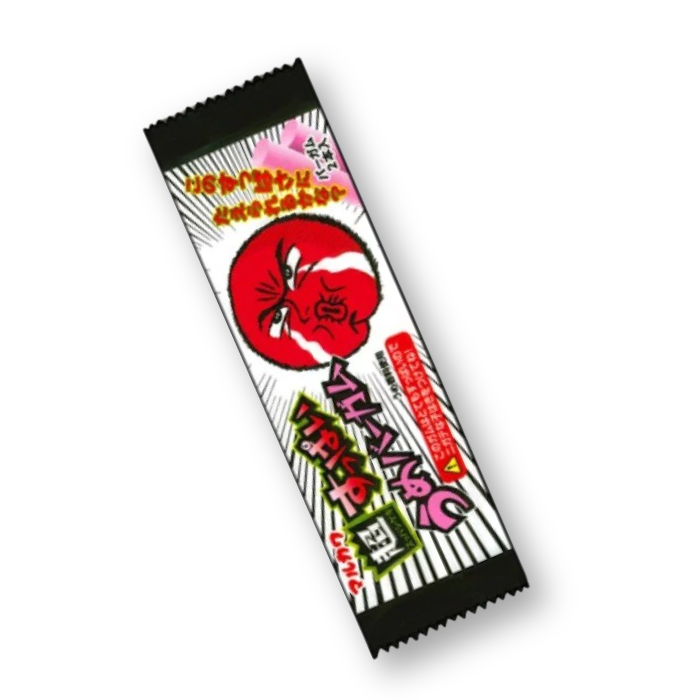 Experience an extreme level of sourness combined with the unique taste of salty Japanese plum with every bubble you blow.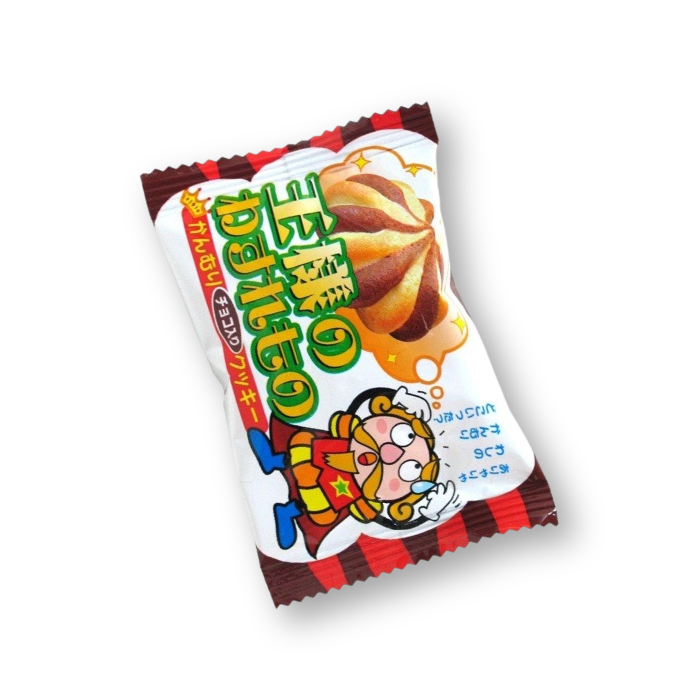 The perfect blend of melty butter and milk chocolate in this cookie is such a treasure that you might have to hide it. But, don't forget where you put it!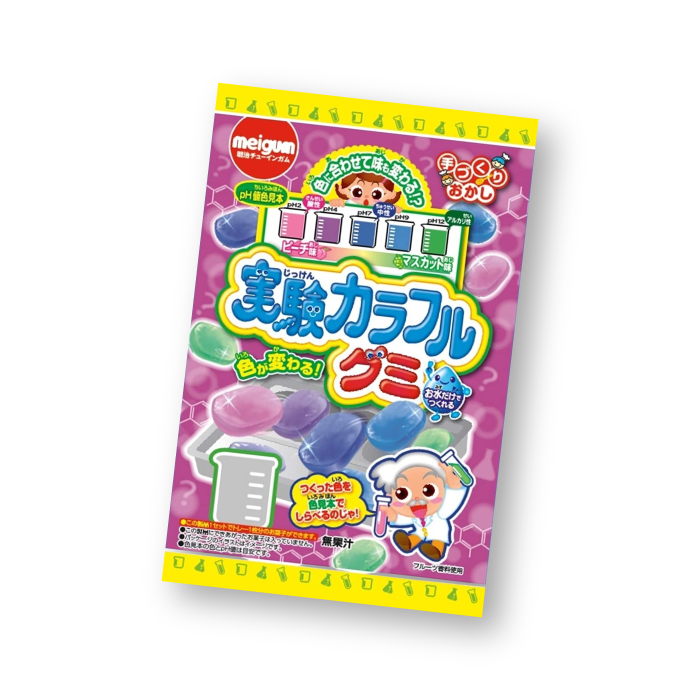 COLORFUL GUMMY EXPERIMENT DIY
Enhance your mad scientist persona and get things brewing in the gummy lab. Create different colors and flavors of peach to grape.
Instructions:
Pour water up to the line in the mixing tray, add the alkaline source, and mix slowly.

Put the liquid from step #1 into each mold in the mixing tray up to the fill line.

Put teaspoons of acid mixture into the molds, in order from left to right: (3) teaspoons in the leftmost mold, (2) in the next, (1) teaspoon in the middle, and (0.5) teaspoons in the second to the last mold. Do not put the acid in the rightmost mold.

Put a little bit of the gummy substance into each mold in the mixing tray.

Gently mix each mold separately with a spoon until the gummies form, and voila!