WHAT'S IN YOUR BULLET TRAIN CRATE!
HERE'S A LIST OF ALL THE POSSIBLE ITEMS THAT MIGHT SHOW UP IN YOUR CRATE!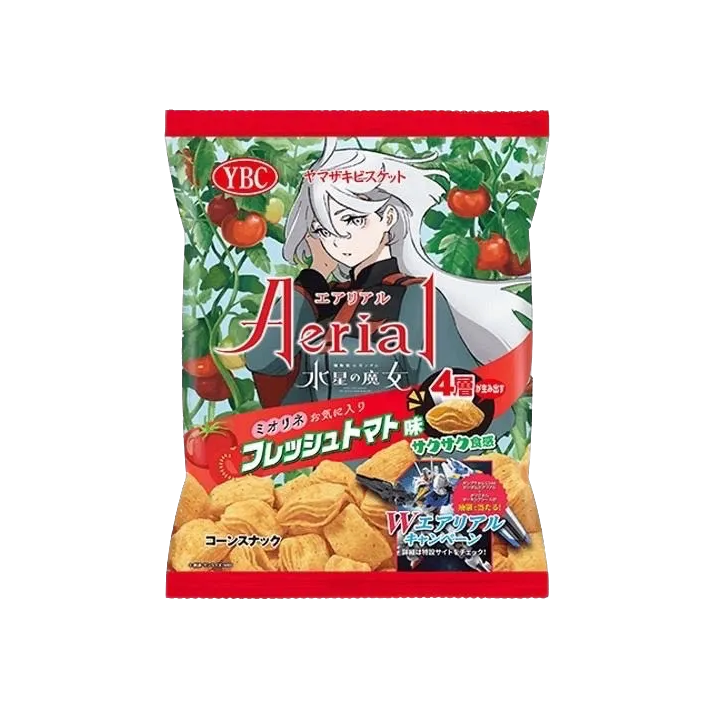 GUNDAM THE WITCH FROM MERCURY TOMATO SNACK
Inviting a space witch from Mercury to your IRL chill sesh wasn't part of the plan but it's cool, she brought a Gundam tomato snack.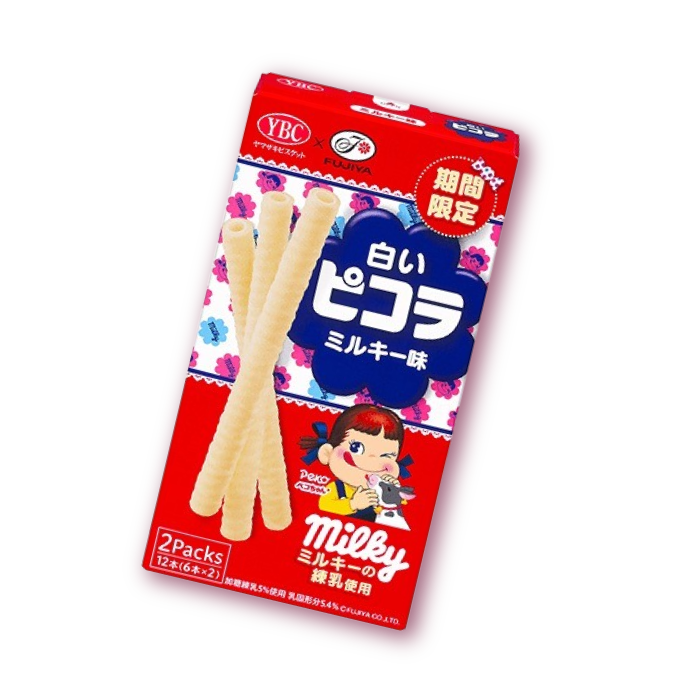 WHITE PICOLA CHOCOLATE STICK
Get your taste buds dancing with Picola Crunchy, munchy, and oh-so-yummy white choco sticks! Perfectly sweet and smooth, a whimsical treat that'll make you smile with every bite.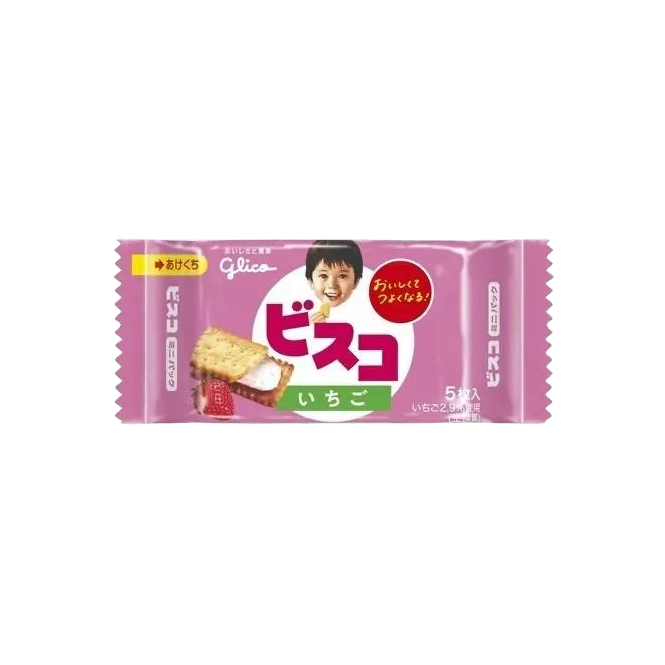 BISCO STRAWBERRY MINI PACK
The nice thing about this pack is there are 5 biscuits inside, just enough to share with ONLY the people you like!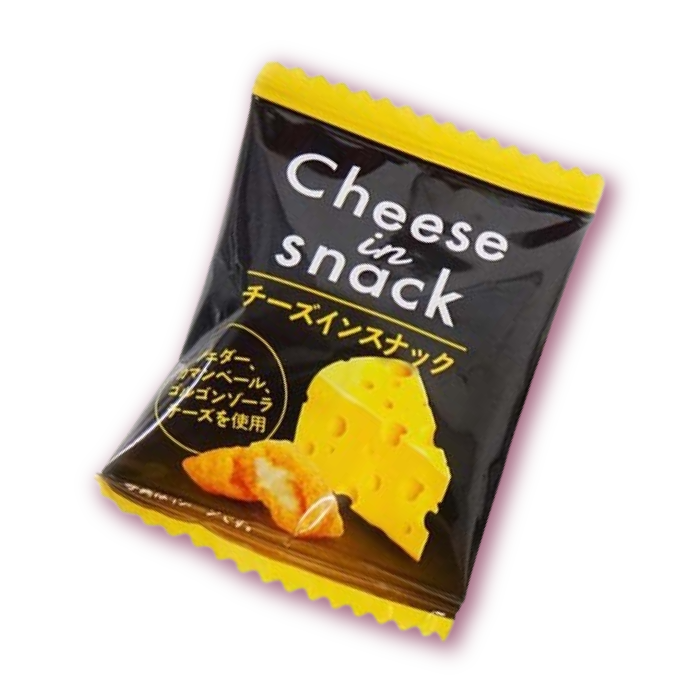 CAMEMBERT AND GORGONZOLA CHEESE IN SNACK
A super cheddar-filled snack with a double cheese flavor that will leave you craving more and more.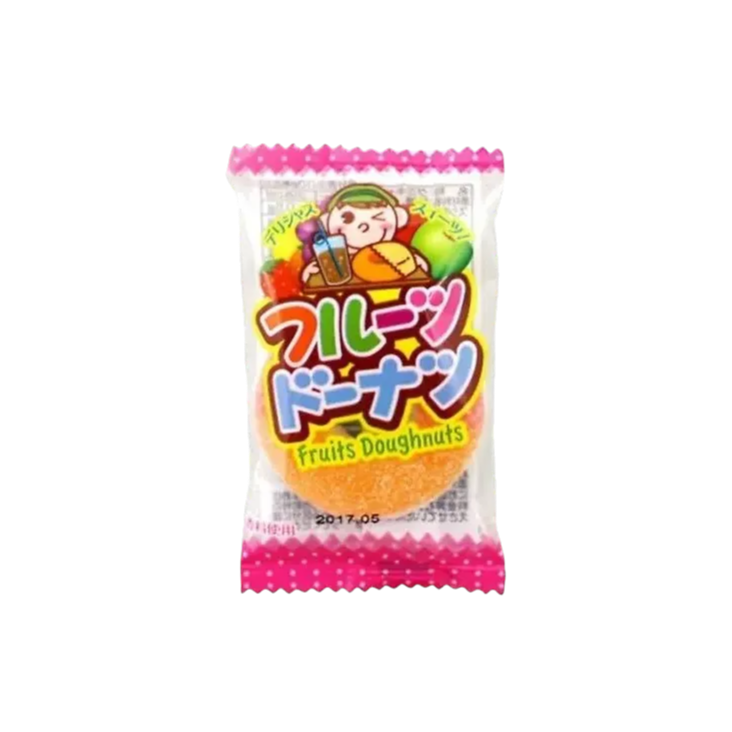 If there's anything better than a donut, it's a yummy gummy donut filled with so much sugar it'll keep your days GOING.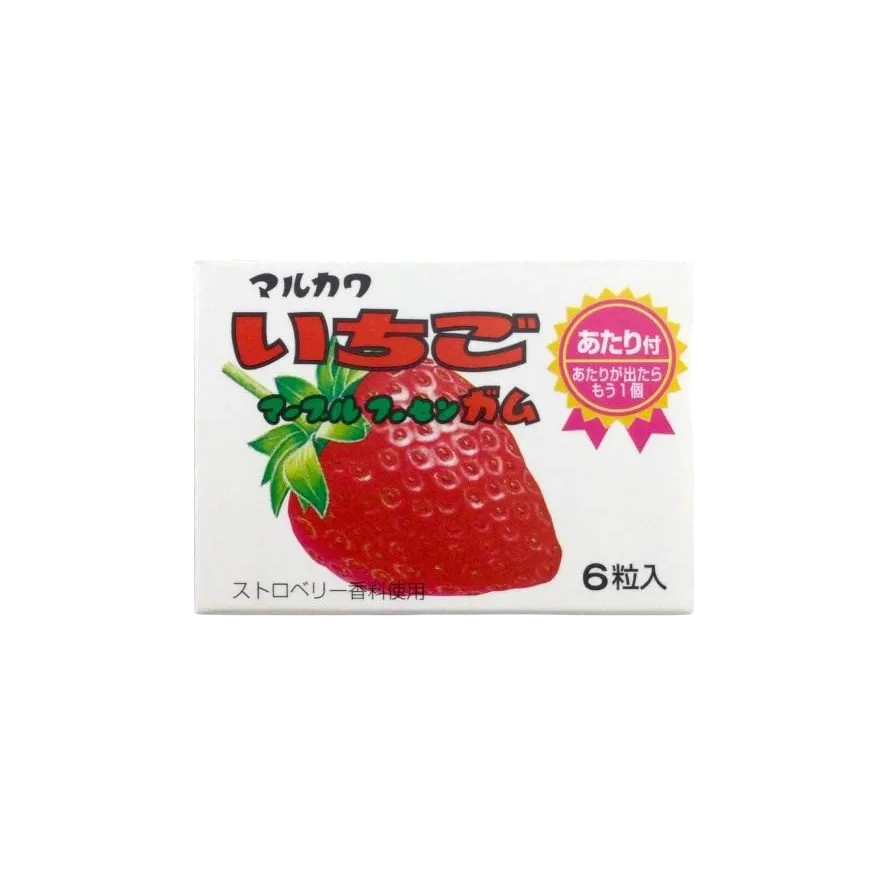 If you thought mint gum was lit, wait until you take your first bite of this juicy and irresistible strawberry gum, it'll be a gummy moment to remember.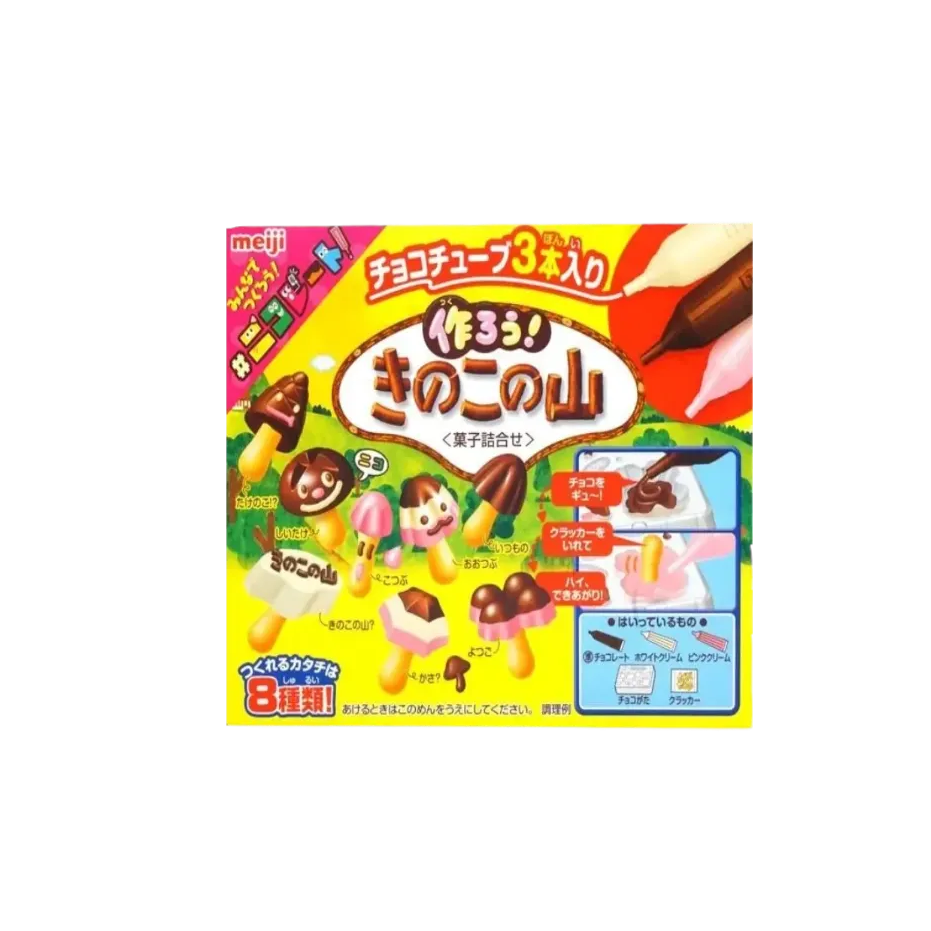 MUSHROOM SHAPED CHOCOLATE DIY
Create your own edible chocolatey forest and decorate colorful mushrooms with your best buds!
Instructions:
1. Add the 3 chocolate pens to hot water (50°C) and let sit for 3 minutes.
2. Carefully remove the pens from the water, wait for 1 minute, and carefully cut the tips off the pens.
3. Fill the molds with the chocolate from the pens, and use the biscuit pieces to make your own snacks!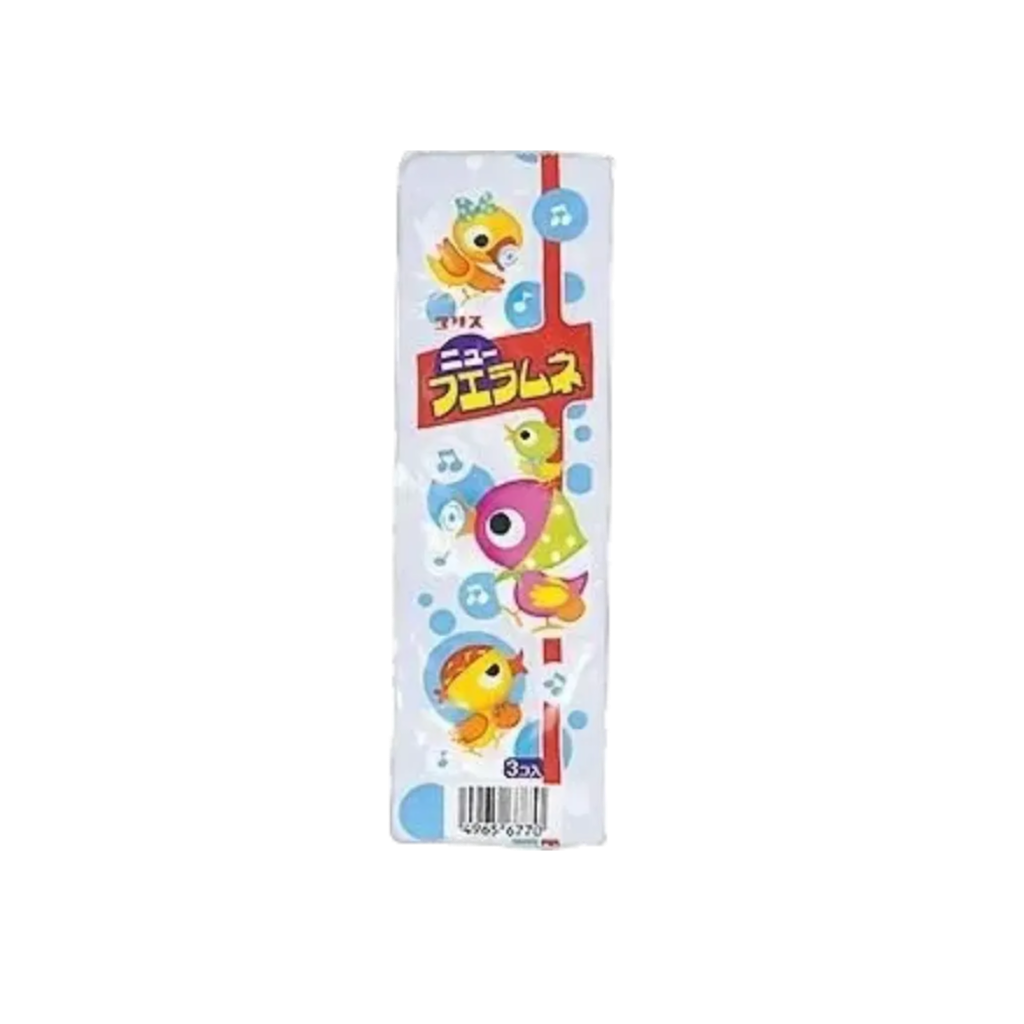 Wow your friends by whistling with this candy and attracting all the local wildlife at the park like the Disney princess you are (no one will be angry, for sure).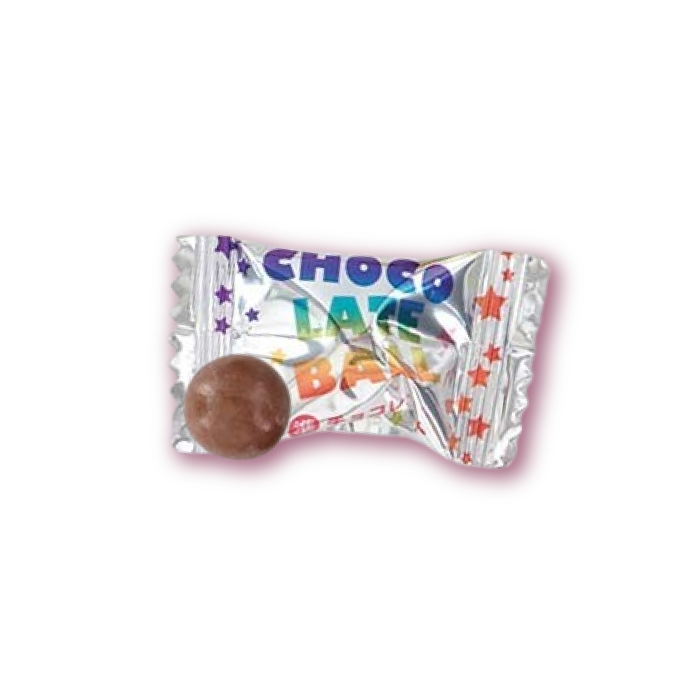 Experience pure milk flavor in a delicious chocolate ball! Made from the finest cocoa, our smooth and creamy chocolate melts in your mouth.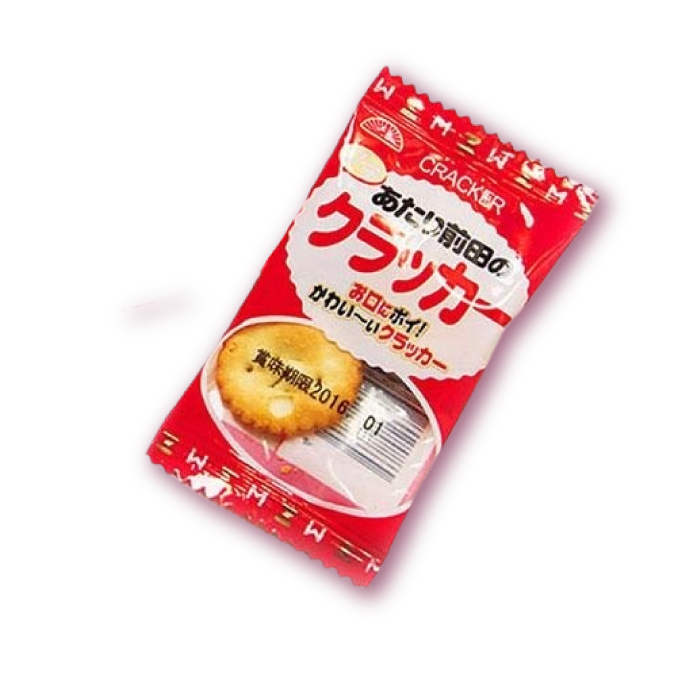 Snack time just got crunch-tastic with Petite Maeda Crackers! Irresistibly crunchy, perfectly salty, and bursting with flavor. A savory delight that's perfect for on-the-go snacking.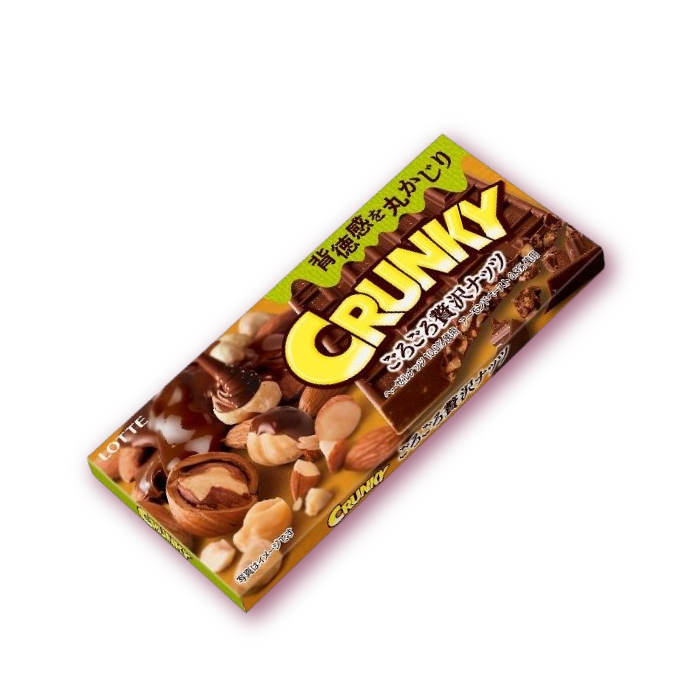 CRUNKY LUXURIOUS CHOCOLATE WITH NUTS
Decadent Crunky Luxurious Chocolate with Nuts! Enter Creamy milk chocolate bliss packed with premium nuts for a crunchy, indulgent treat.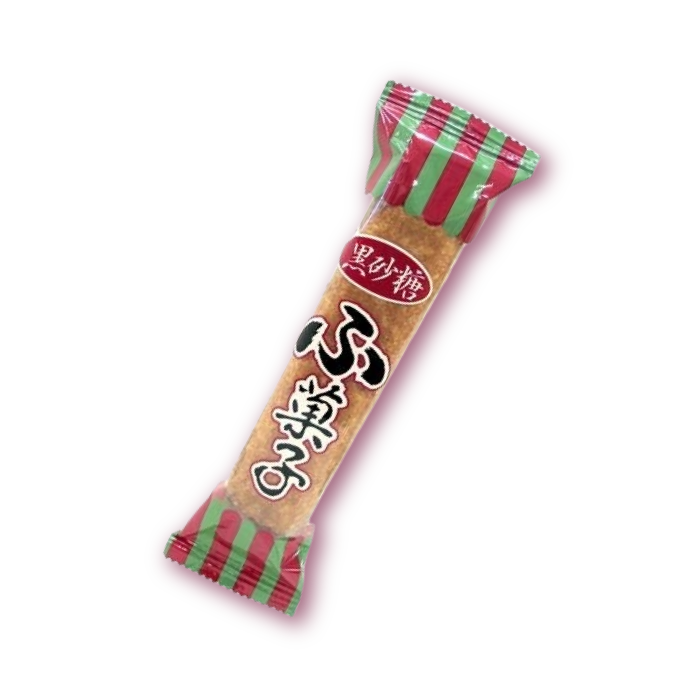 A Japanese traditional style treat made by mixing together molasses, brown sugar, and caramel for a sweet crunch you won't soon forget.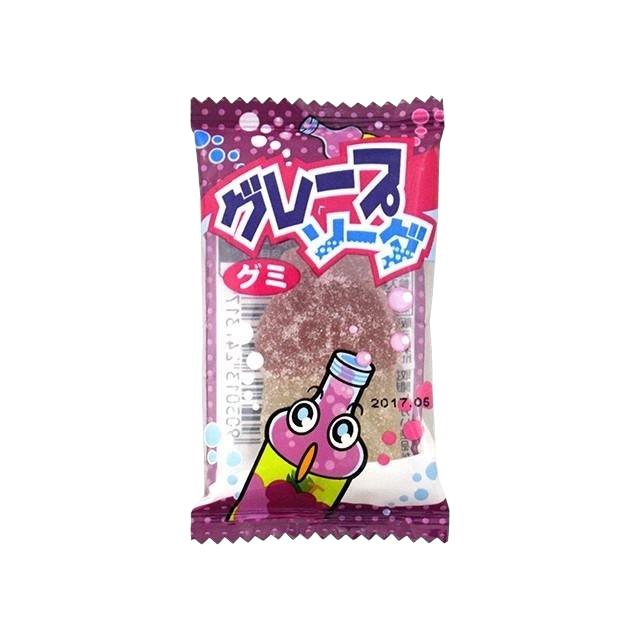 When it comes to this yummy gummy, there's only ONE. Save it for yourself or give it to someone in your crew who's been passing the vibe check lately.
Find 1 out 18 spooky Japanese stories with a creepy illustration and a piece of soda-flavored gum to help balance your heart rate after a BIG scare.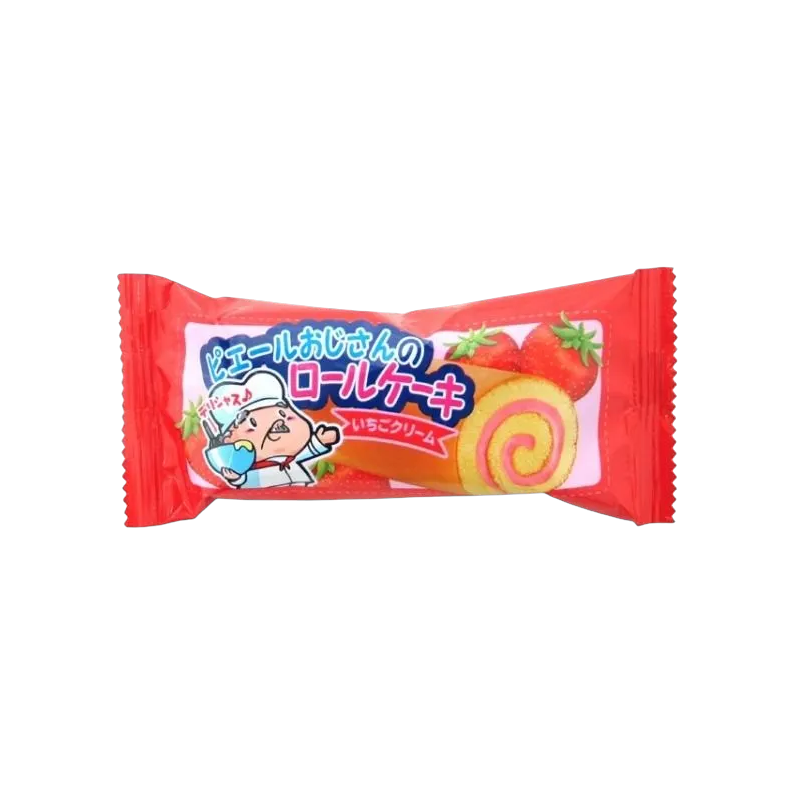 STRAWBERRY CREAM ROLL CAKE
Grab this cake for a strawberry adventure on your own and just roll wit it.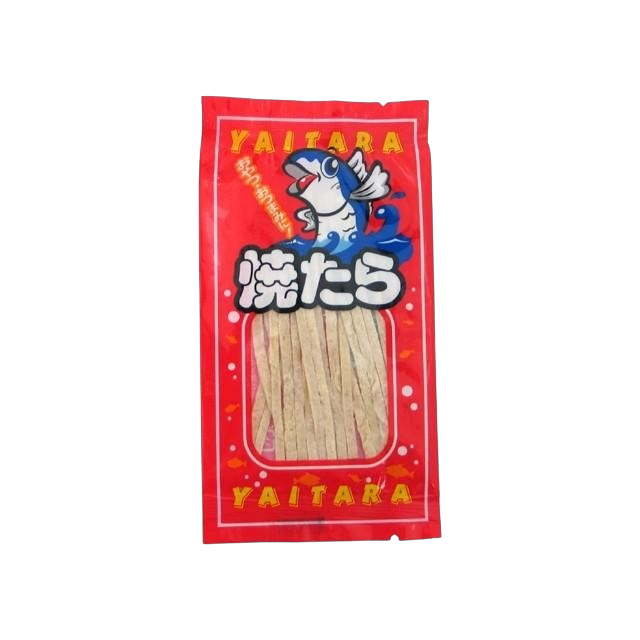 Something a little on the traditional side, try these classic fish sticks with a side of mayo for the next time you're snacking.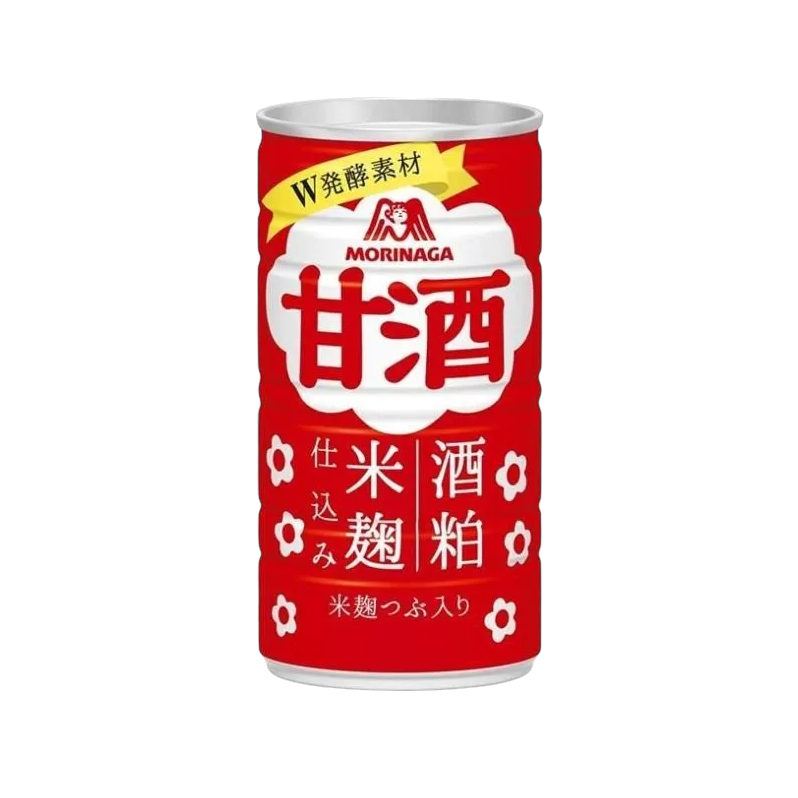 SWEET FERMENTED RICE DRINK
Try a very famous amazake rice drink and teleport your tastebuds to a spot in Nihon!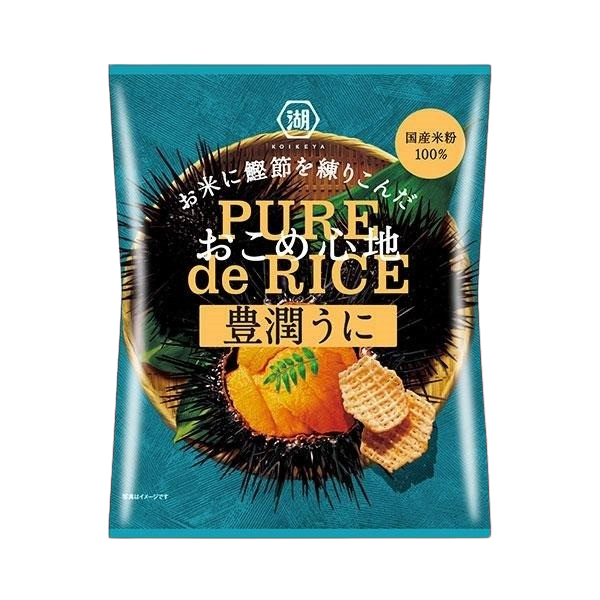 PURE DE RICE SEA URCHIN RICE SNACK
Take your taste buds on a high-speed journey with this rich and creamy sea urchin snack, perfect for enjoying a smooth bullet train ride.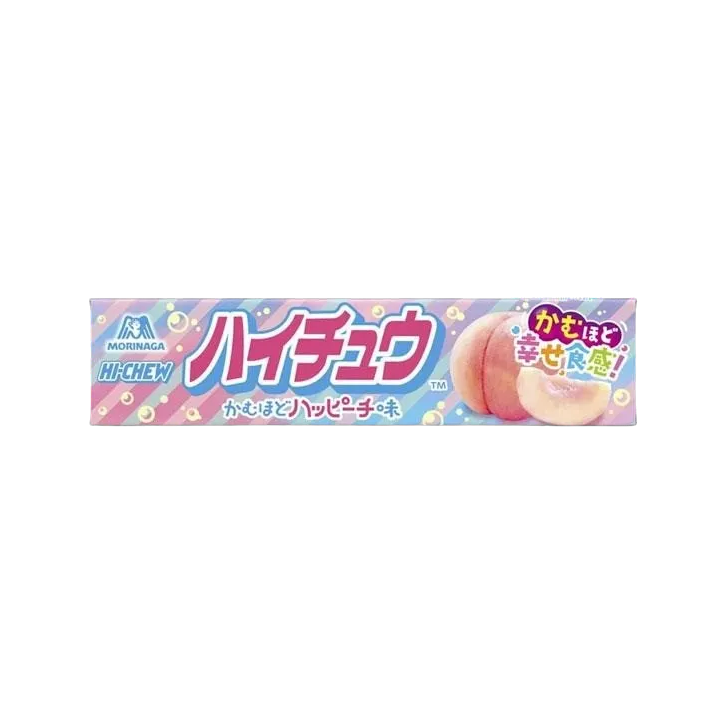 HI-CHEW HAPPY PEACH FLAVOR
Experience the sweetness of fresh peaches in a chewy candy perfect for a relaxing bullet train ride through Japan's picturesque countryside.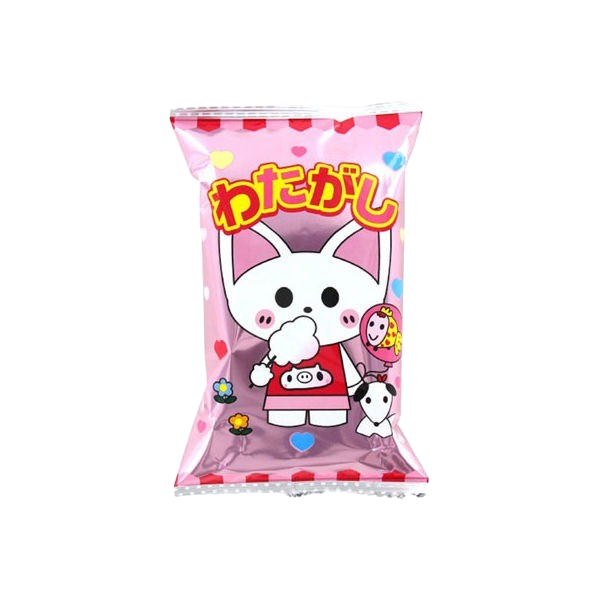 Take a stroll down memory lane with a nostalgic treat meant for enjoying while cruising at high speed through Japan's charming towns and cities.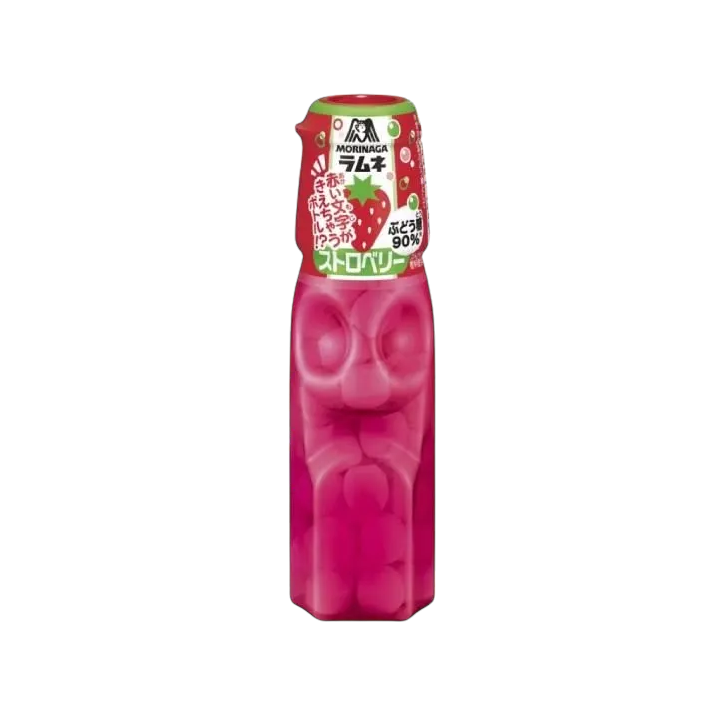 Quench your thirst and satisfy your sweet tooth with this delicious candy inspired by ramune soda, a beloved beverage often enjoyed on bullet trains in Japan.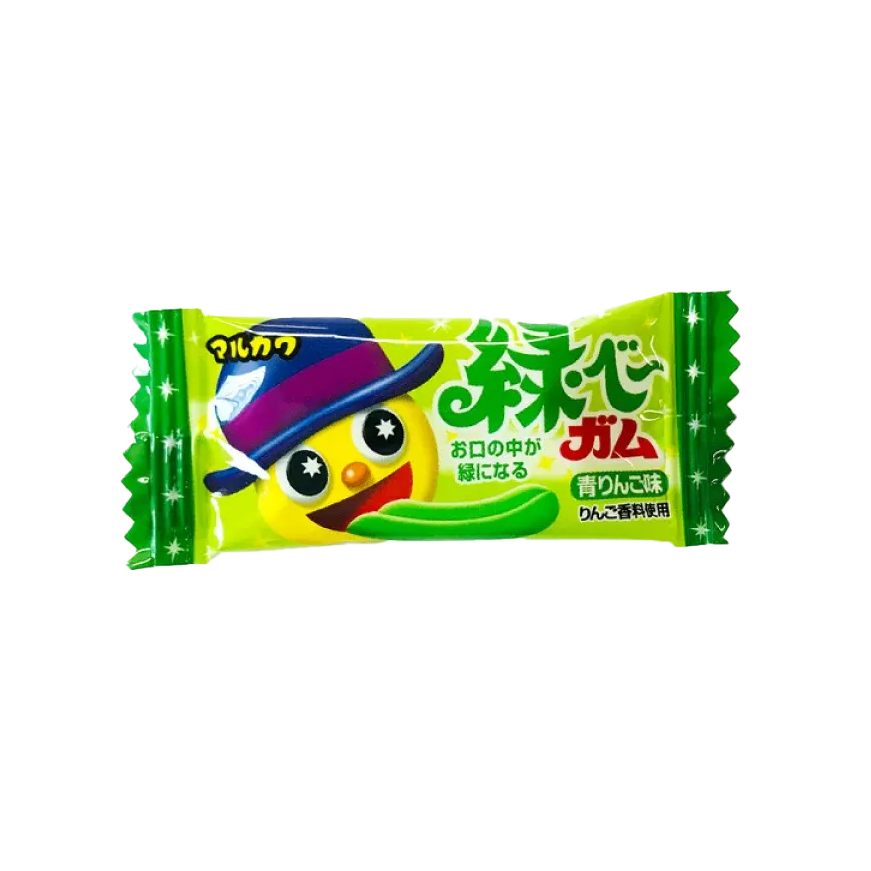 Add a touch of playfulness to your journey with this quirky gum that will turn your tongue green, just like the vibrant landscapes that you'll pass by.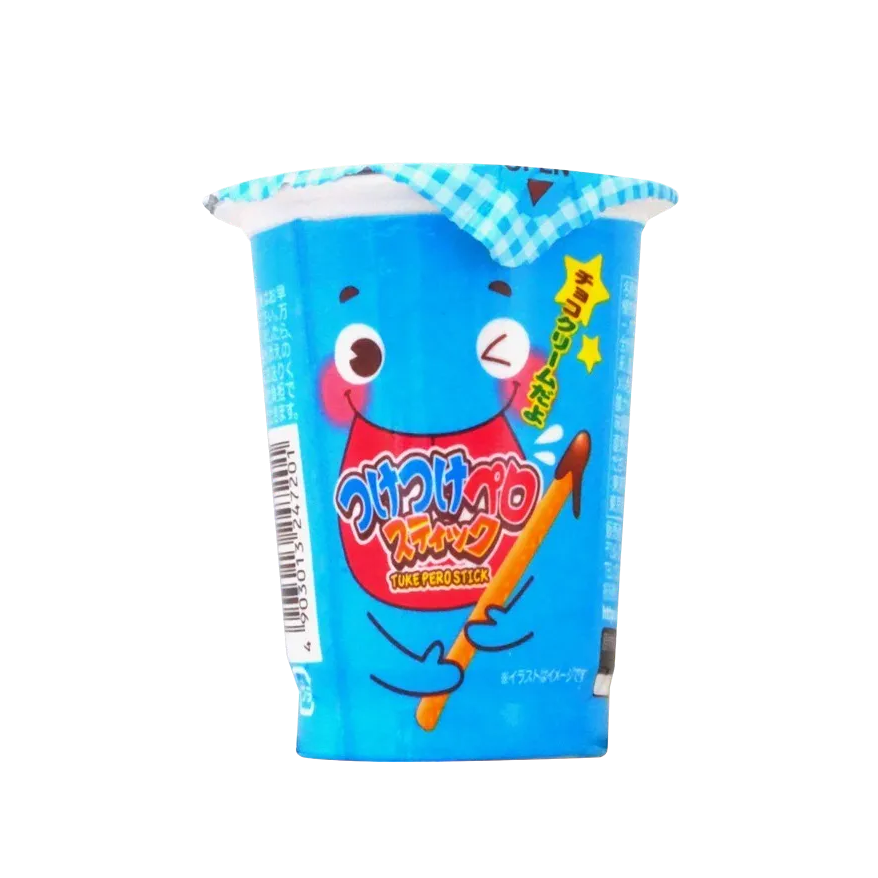 DIPPING PERO CHOCOLATE STICK
The chocolate stick that keeps giving (for as long as you can keep yourself from eating all of it). Eat the whole thing at once, or, if you have the patience, enjoy some of the best Japanese chocolate cream there is.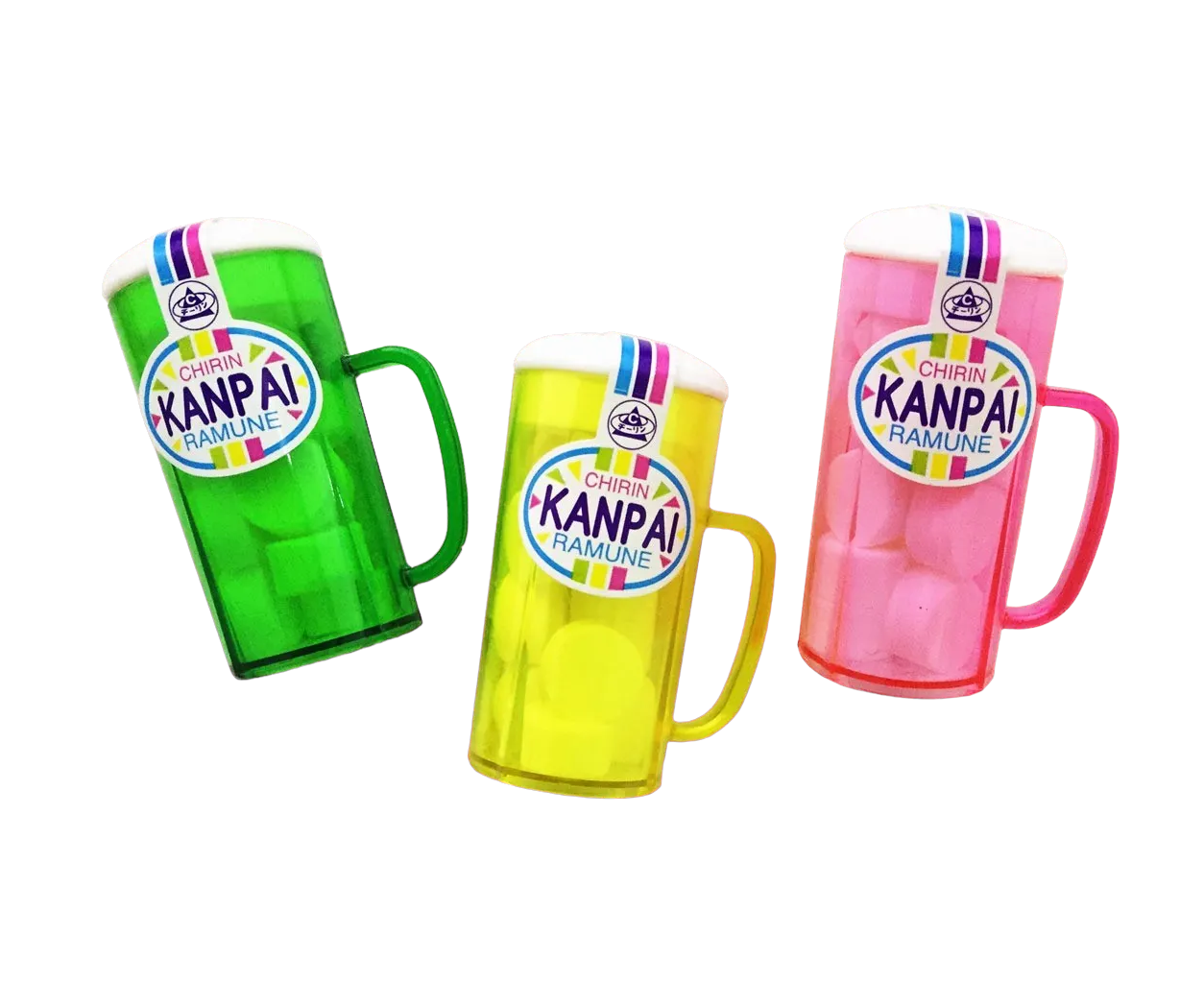 Kanpai means cheers in Japan and you'll be cheering when you're trying these Ramune candies. Make life sweet with these secret drops that you can pop wherever you go.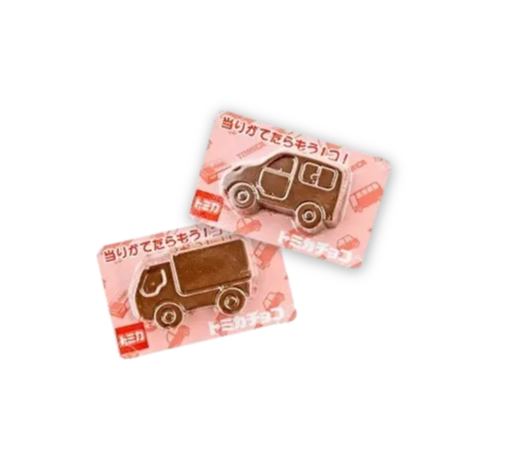 In Japan, public transportation is our preferred mode of transportation. Butttt we ain't gonna make you take the bus. Get comfy and enjoy this delicious chocolate car.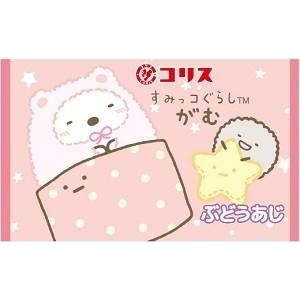 Blow yourself away with this Sumikko Gurashi Gum as it sticks with you all the way to the end. It smol tho.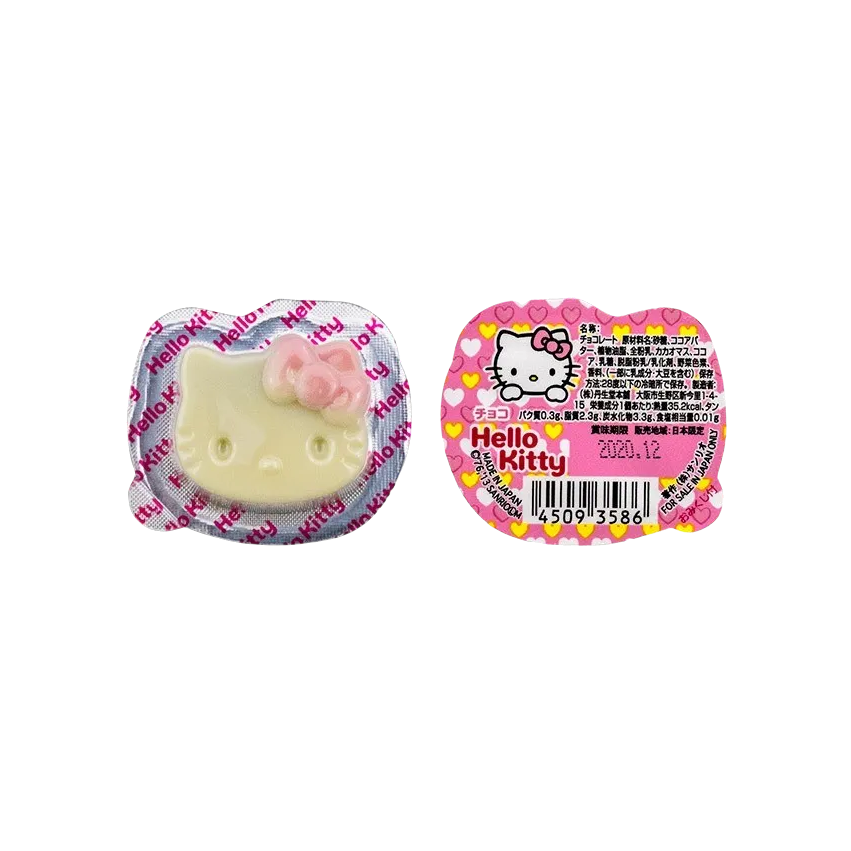 This is just a white chocolate Hello Kitty. (Sanrio won't let us say more, but wow is the shape on point)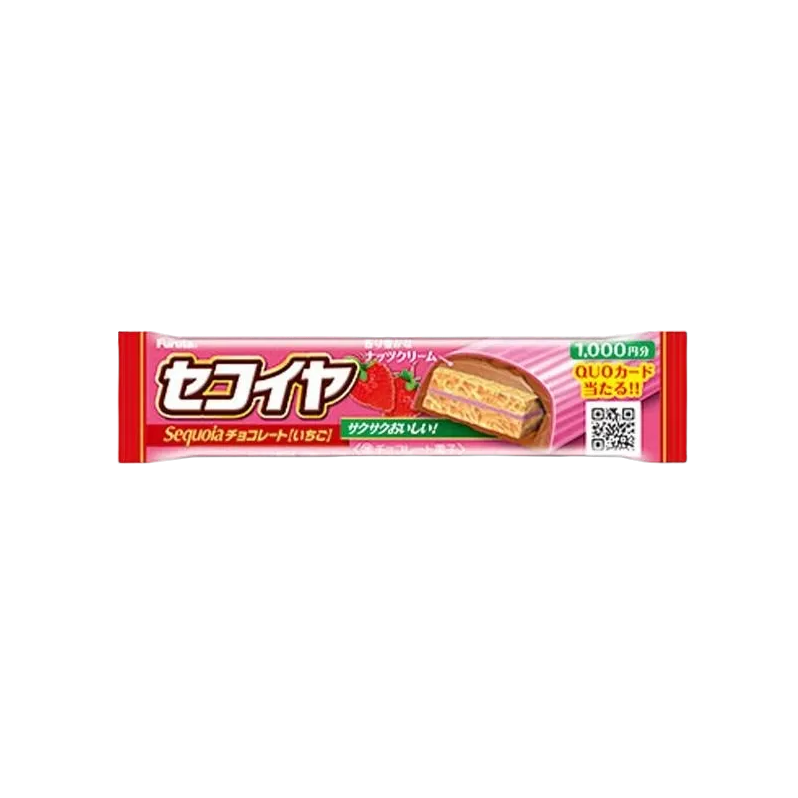 SEQUOIA STRAWBERRY CHOCOLATE BAR
You like 🍓? We got that. You like 🍫? We got that too. This is the perfect combo of two popular flavors sandwiched between a crunchy wafer center…filled with more strawberry. What's not to adore for V day?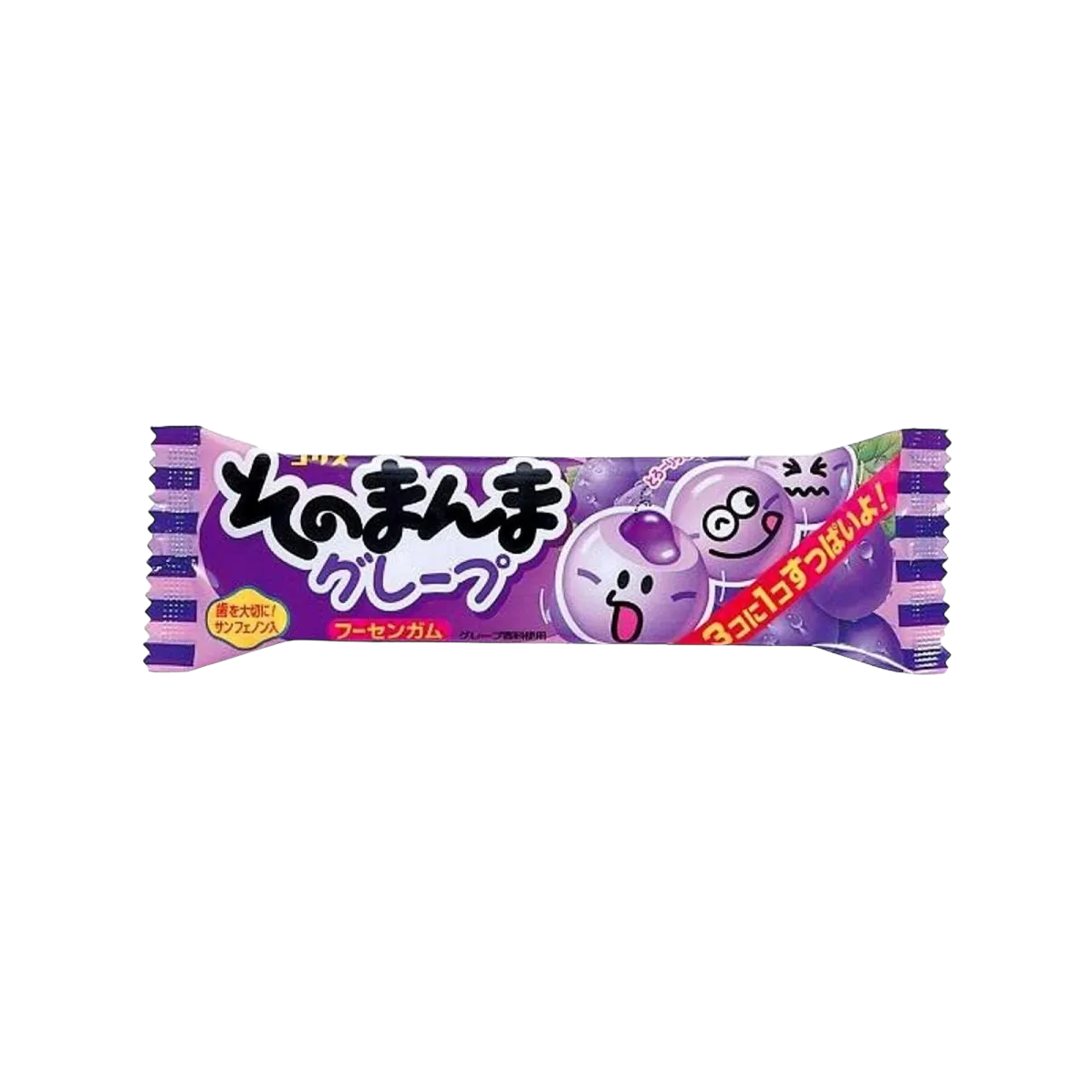 No one wants a sour grape, but what's life without a little bit of risk. This little pea pod of grape candy contains one super sour grape. Two will make you go 😋 but the other one will make you go 😵‍💫. Good luck!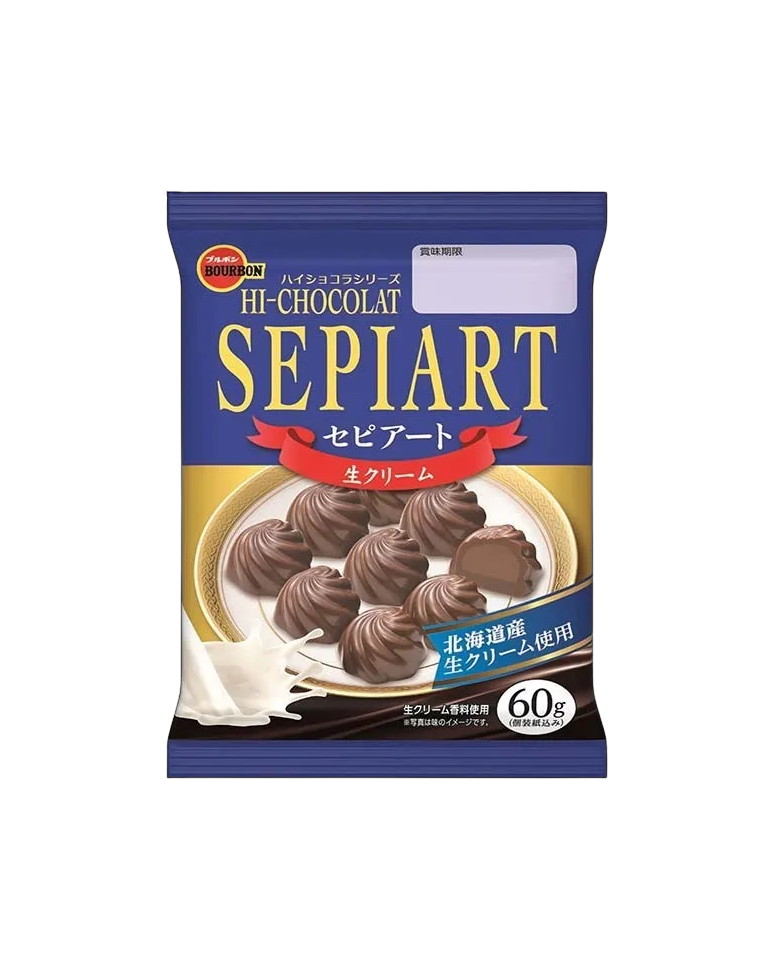 SEPIART HOKKAIDO CREAM CHOCOLATE
Stay frosty - Hokkaido is the iciest town in Japan. They're world famous for their milk and dairy products, which happens to create great chocolate. Give it to your special someone, and If not, enjoy it for yourself. You deserve it.
POLICKY BROWN SUGAR STICKS
A pretzel stick with a savory core and some sweet sugar coating on top, nothing more. Open a pack, chillax, and watch a rom-com, it's the bomb.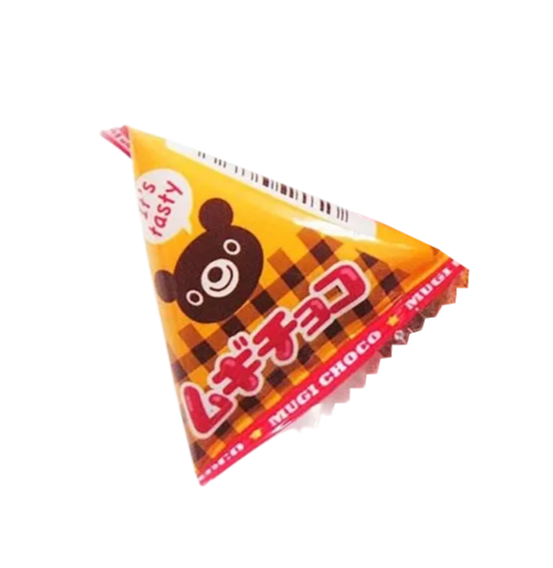 You might be thinking these chocolate barley chocolate puffs are just a filler, but really they're the holy grail of Japan cereal puffs. You're welcome.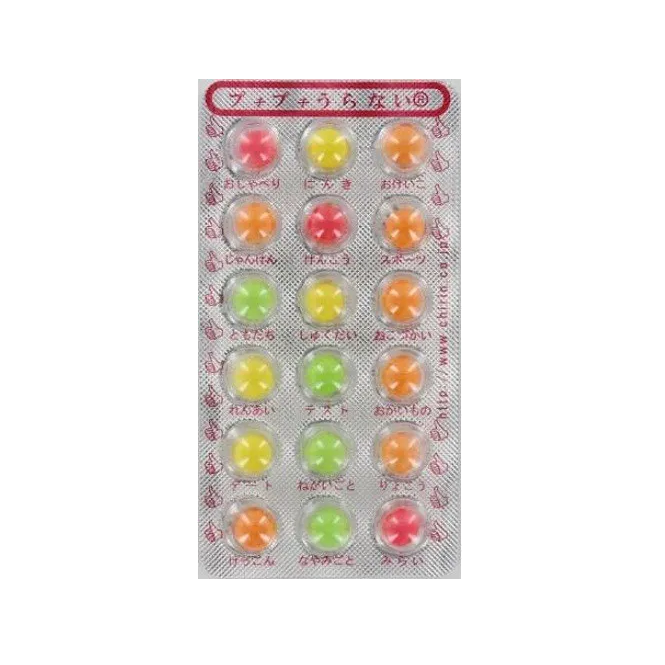 If you're nervous about traveling at crazy speeds, enjoy an edible distraction by popping out yummy mini chocolate pieces one by one.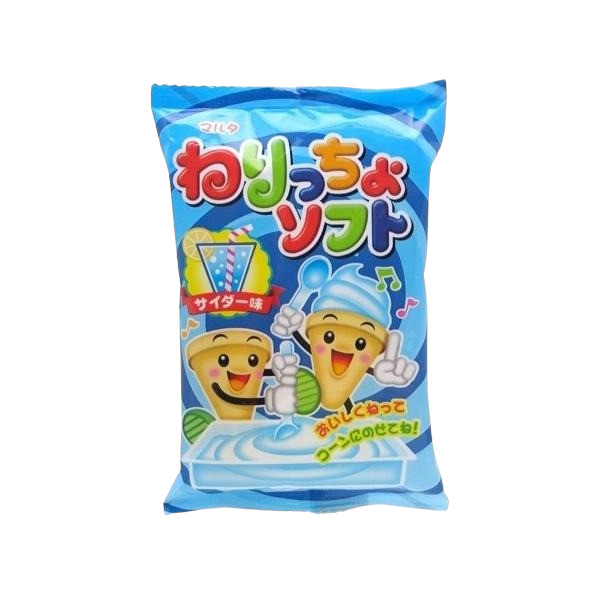 A special mini ice cream candy DIY! Keep these mini cones all to yourself (yum), or keep them for a fun date night idea.
Instructions:
1. Open the powder packet and put it in the tray.
2. Add about two teaspoons of water and stir well.
3. Once mixed well, serve the cream on the cone.
4. Voilà! It's time to enjoy your mini ice cream.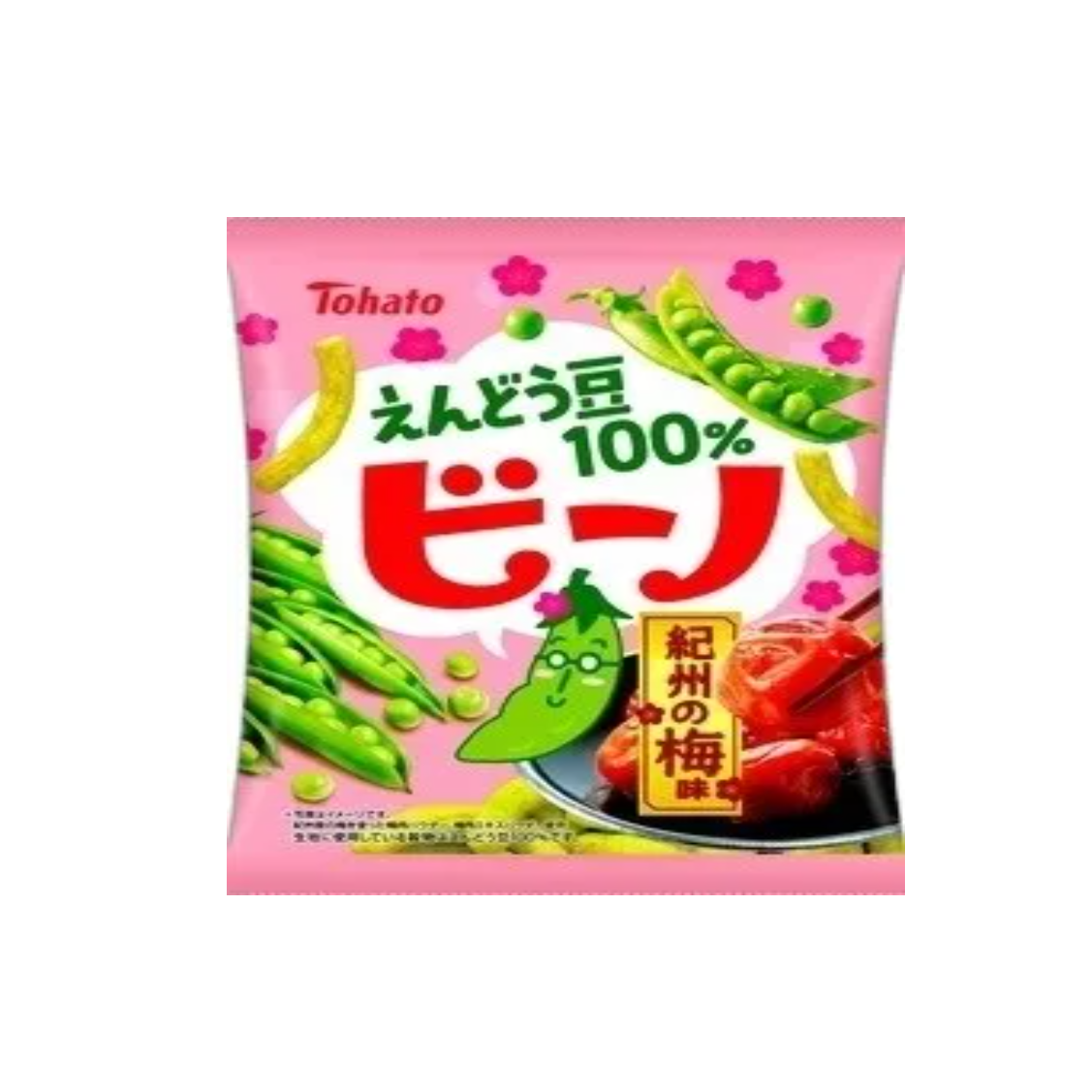 BEANO PLUM FLAVORED SNACK
Satisfy your hunger pangs on a bullet train ride with this refreshing plum-flavored snack, a favorite among Japanese travelers for its ability to soothe motion sickness.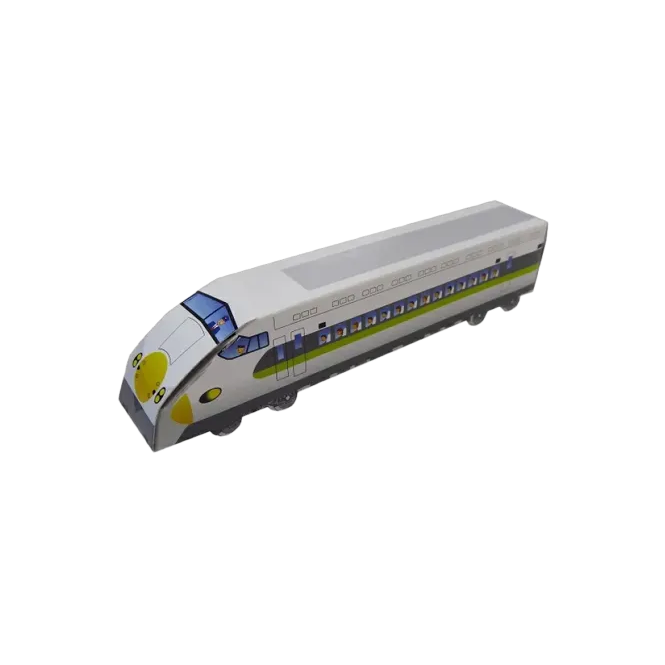 LIMITED EXPRESS TRAIN CHOCOLATE
Treat yourself to a luxurious chocolate experience that's as smooth and elegant as Japan's famous Limited Express trains, perfect for indulging on long trips.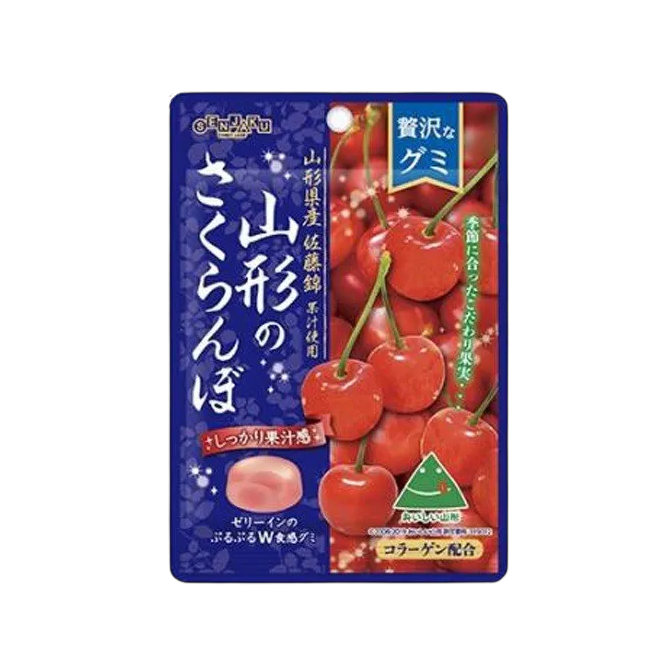 YAMAGATA CHERRY LUXURY GUMMIES
Enjoy the plump and juicy flavors of Yamagata cherries, a regional delicacy often enjoyed on train rides through Japan's stunning countryside.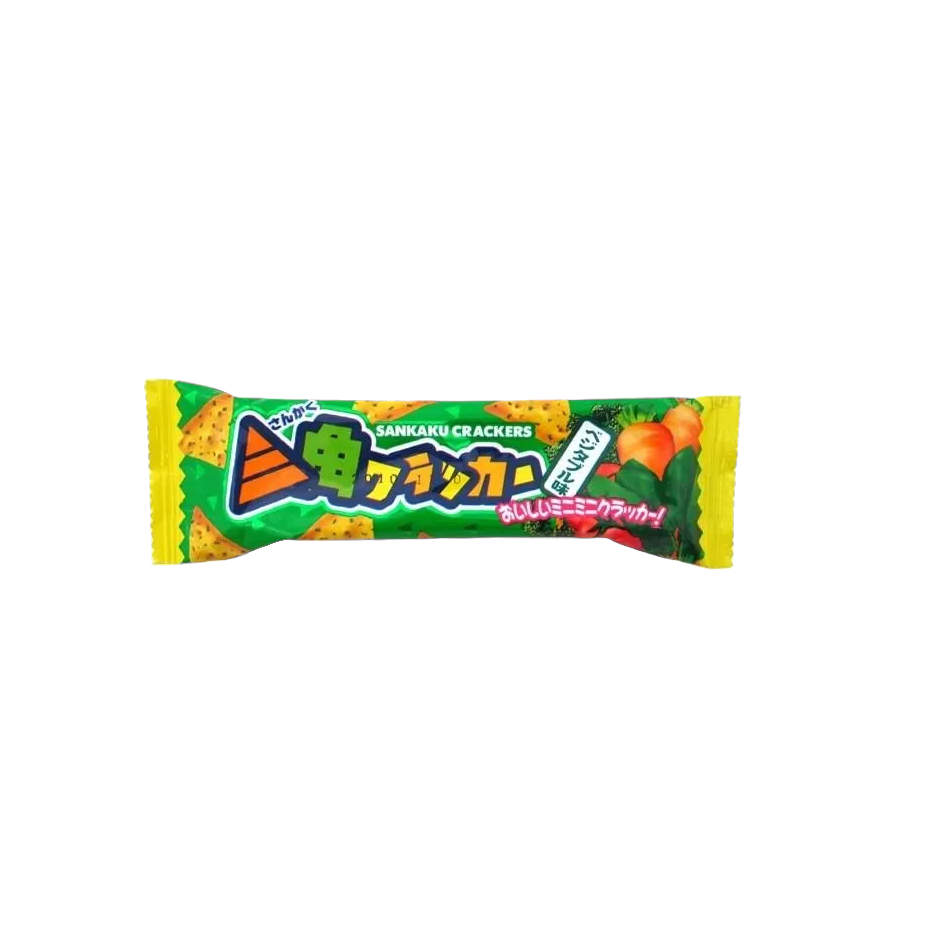 Crunch on savory triangular crackers that pay homage to the iconic shape of the bullet train's front, perfect for enjoying on a fast and exhilarating ride.
Treat yourself to the light taste of melon in a juicy sugar cookie that's perfect for snacking on during a quick adventure.
Stay wide awake and never miss a moment of the breathtaking views while aboard the bullet train, accompanied by the smoothest bottled coffee you'll ever taste.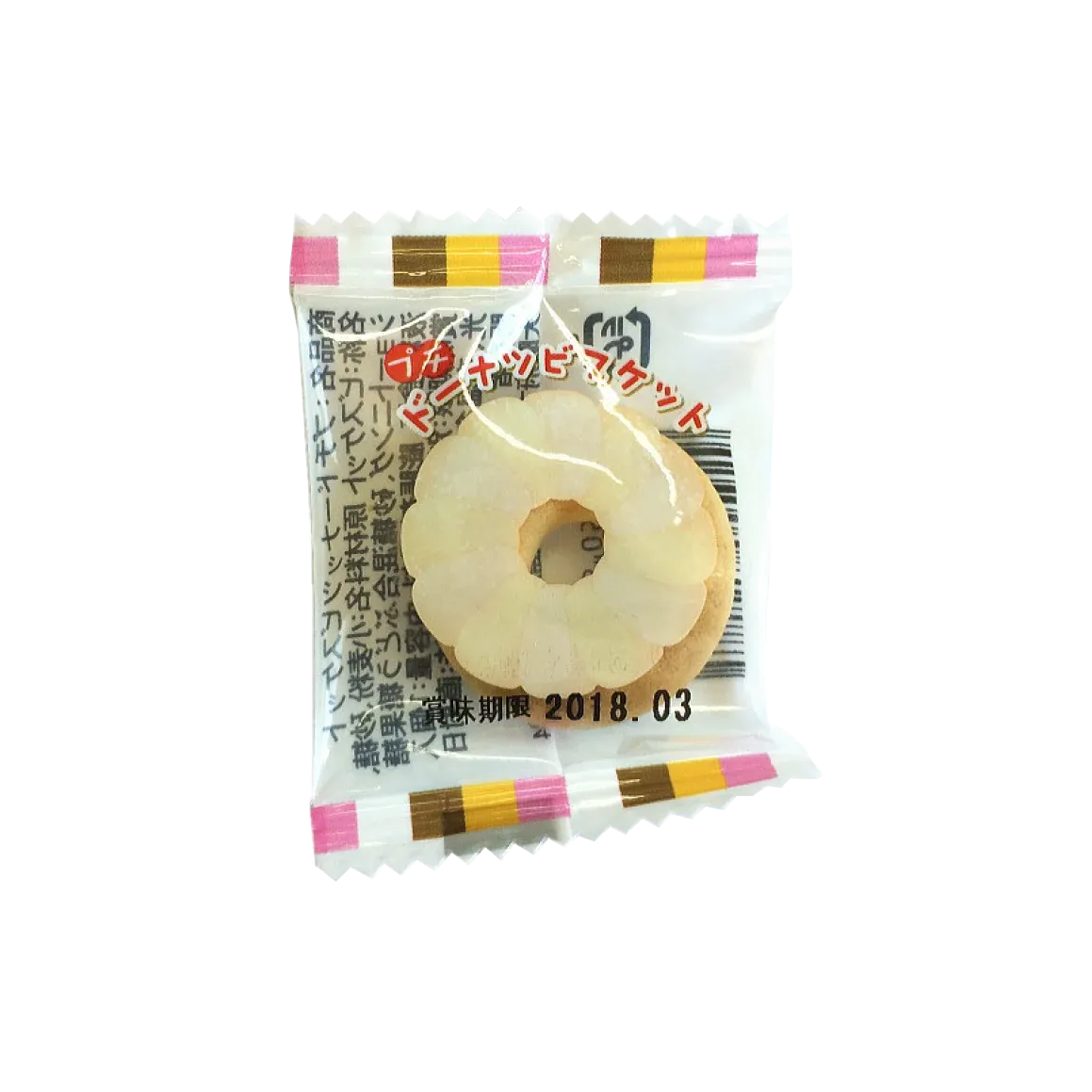 You might be asking why you'd want a DONUT to be mini, BUTTTTT it's perfect for a side pairing to your favorite tea when you're chillin.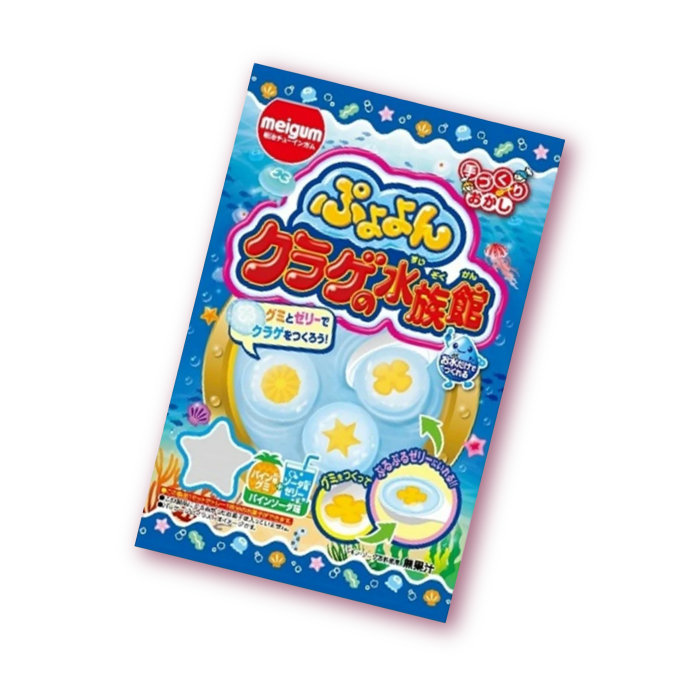 PUYOYON JELLYFISH AQAURIUM JELLY
Ever wanted to have your very own aquarium? With this fun DIY, you get to make your own pineapple soda-flavored jellyfish gummies with actual jelly inside!
Instructions:
Snap the tray into three parts. In the big tray, fill the molds with powder from the orange packet. Using the small tray, add water to the molds.

In the medium-sized tray, add water up to the inner line and powder from the black packet. Stir.

In the biggest tray, add water to the inner line and powder from the blue packet. Then, stir.

Remove the molds once they've hardened.

Pour the liquid from 'Step 2' into the spoon and add the mold to make your jellyfish.

Slowly place the spoon into the biggest tray and gently flip it into the liquid. Then repeat for the other jellyfish.

The jellyfish will get hard and be ready to eat after 3 minutes. Enjoy!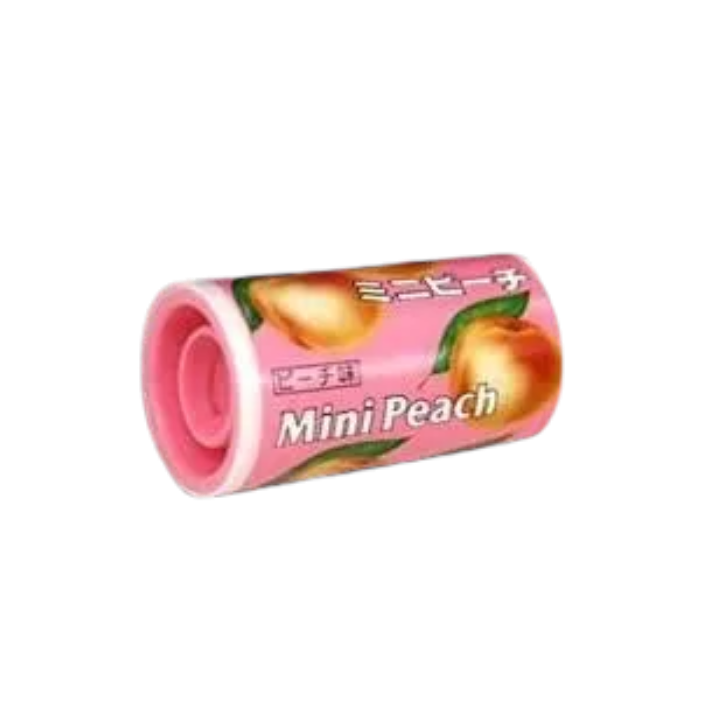 BIG YIKES! Does your breath stank after enjoying some snacks and dranks? Eat a few of these and life will continue being peachy.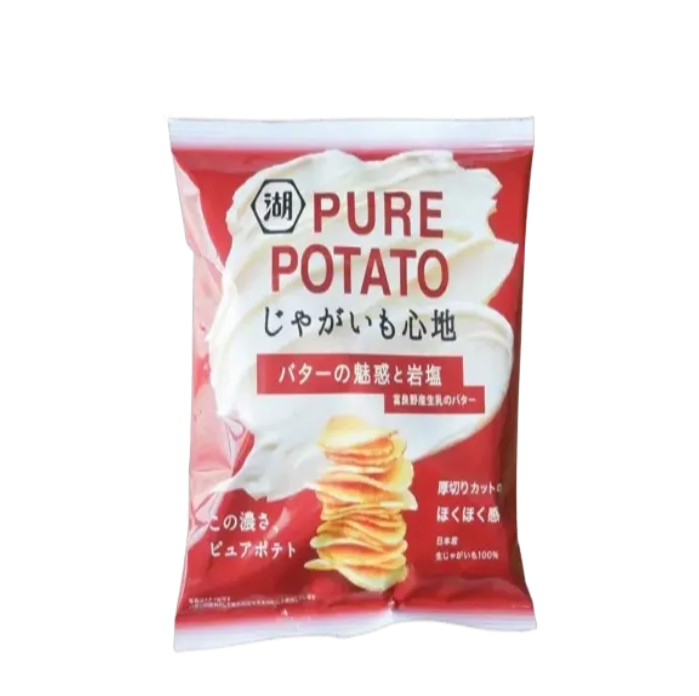 The mixture between sweet butter and salt in these chips will make you the GOAT of any party when you share 'em.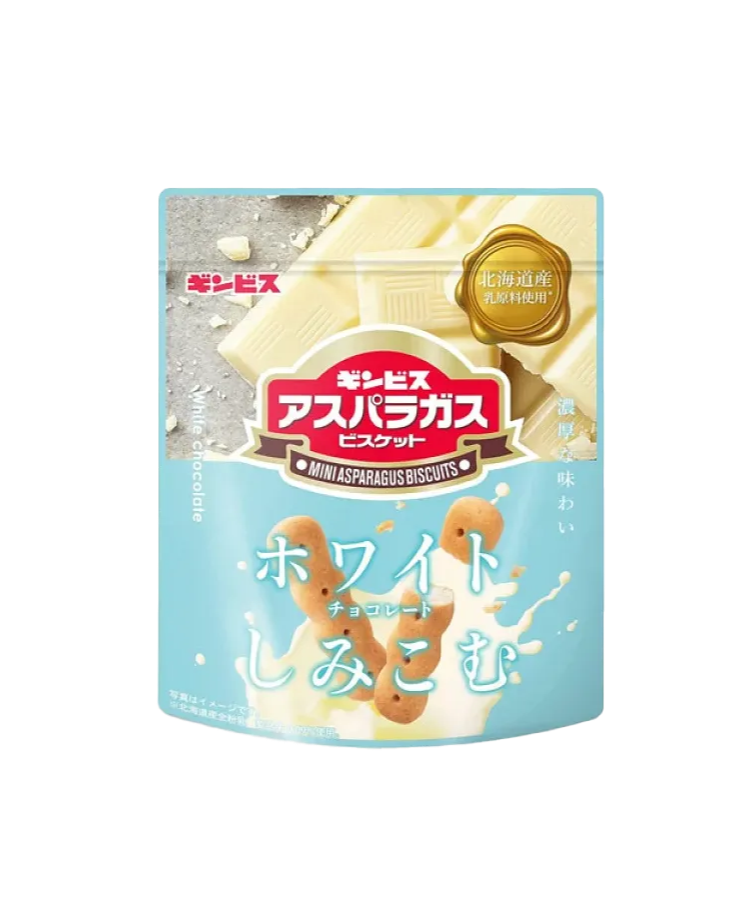 WHITE CHOCOLATE SOAKED MINI ASPARAGUS
White choco asparagus sounds WHACK, but crunch on a few and they'll become your instant favorite!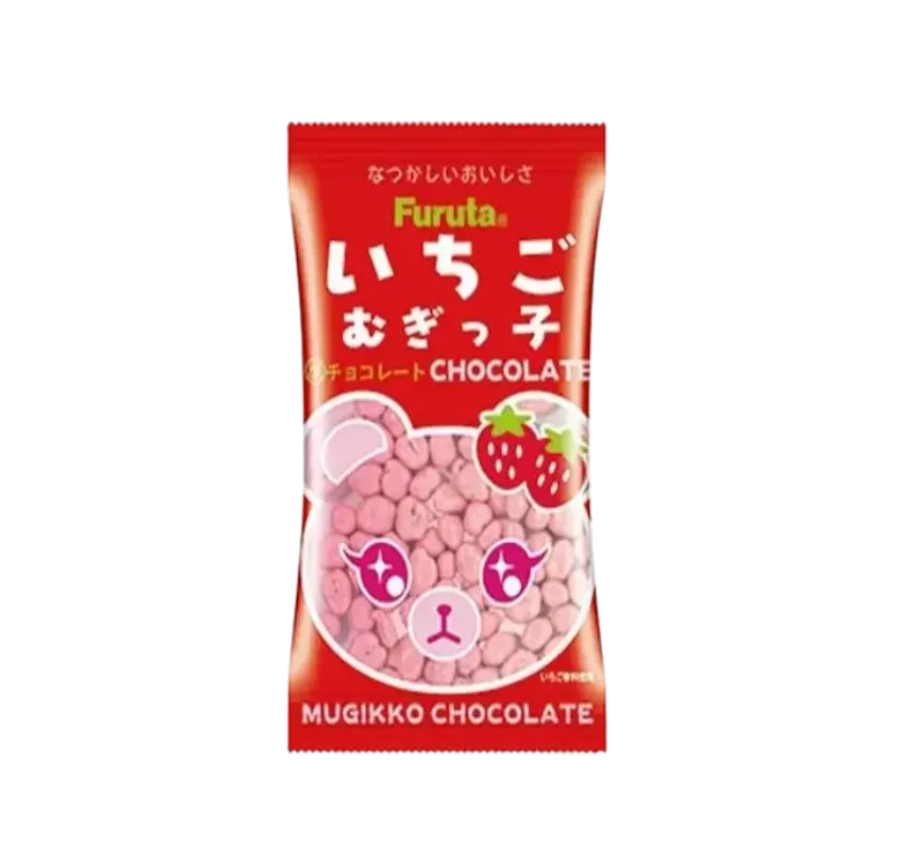 STRAWBERRY WHEAT CHOCOLATE
Mini bright pink chocolates for cherry blossom season…Just tastes and hits different. Taste a few or add them to other desserts for more fun.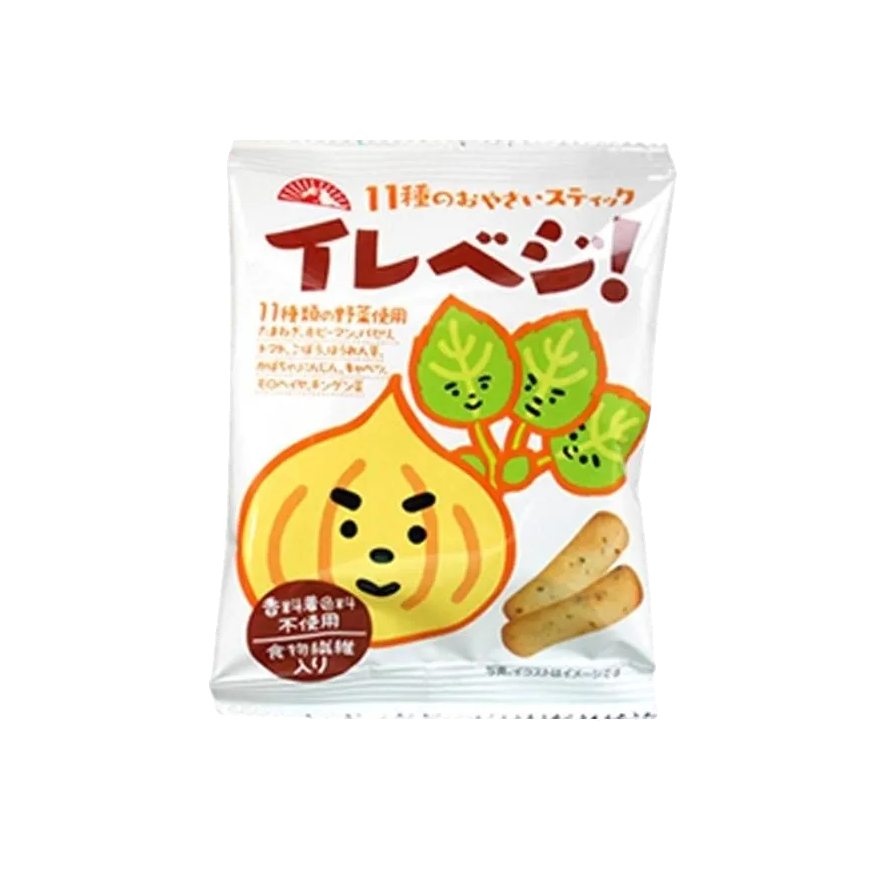 SNACK STICKS WITH 11 VEGETABLES
Each piece in this snack boasts an 11-herb ingredient list! Do a blind taste test and see if you and the besties can agree on which veggie you taste the most!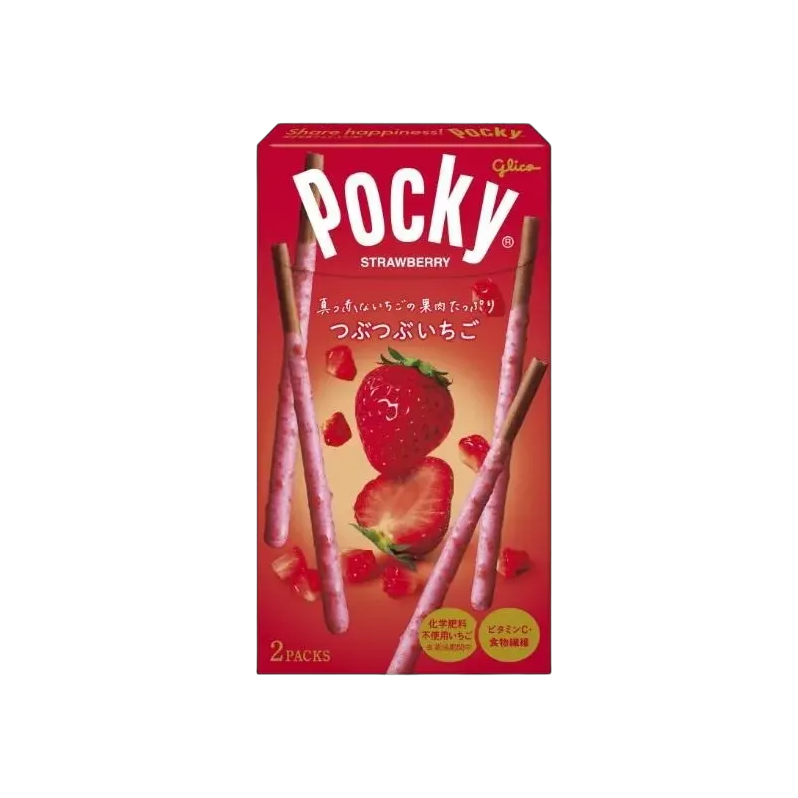 POCKY STRAWBERRY SPRINKLE
You and your friends each grab a stick and the shortest one has to sing their favorite song at the top of their lungs to the neighborhood birds. If there's a tie, same rules apply.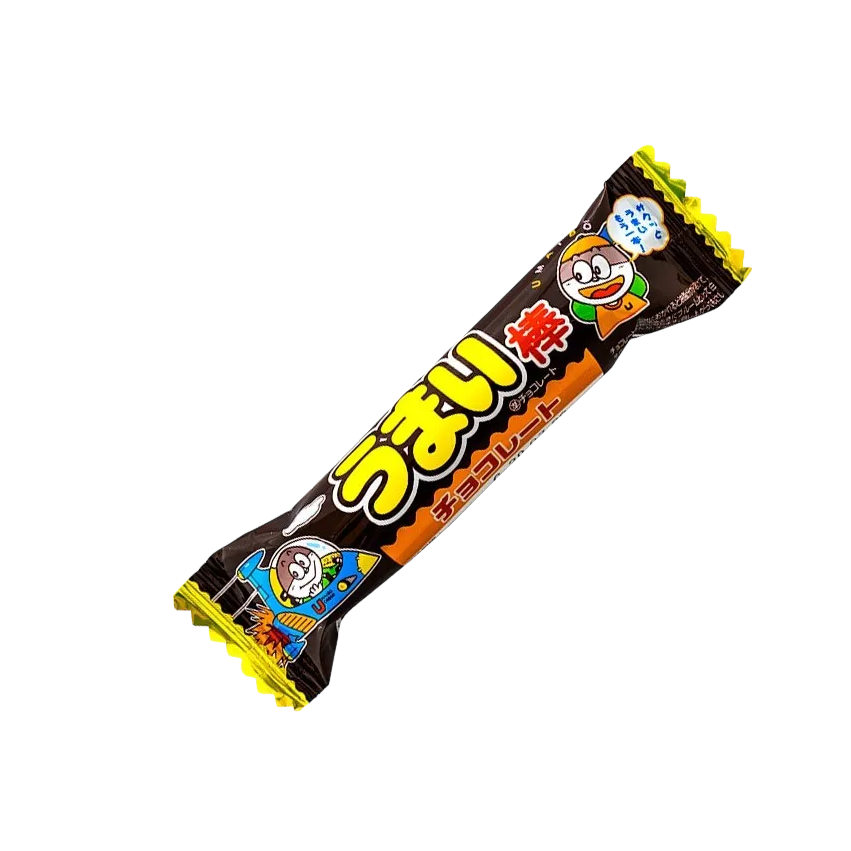 Umaiibo's like a giant Japanese Cheeto stick, but better. So we hit up our boys at Umaiibo land and got you the best one. Chocolate. Cheetos.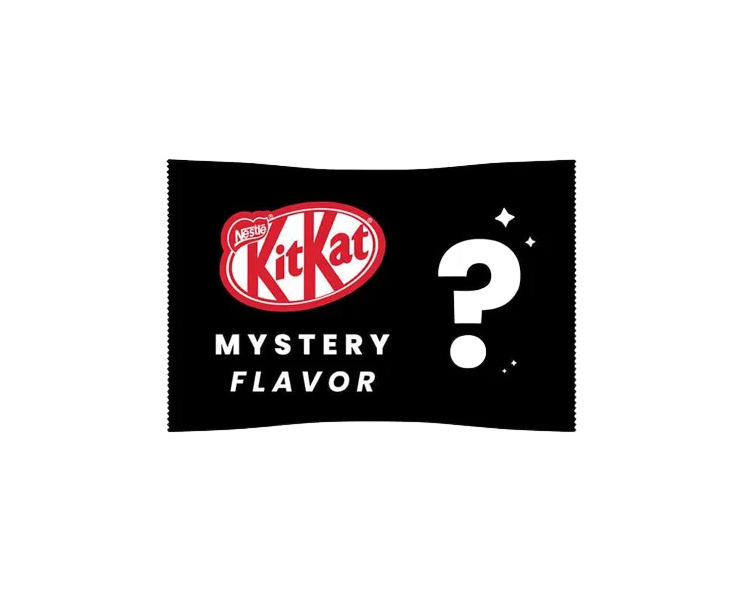 Kit Kat creates many whacky and fun flavors that are exclusive to Japan. This time, you get random flavors!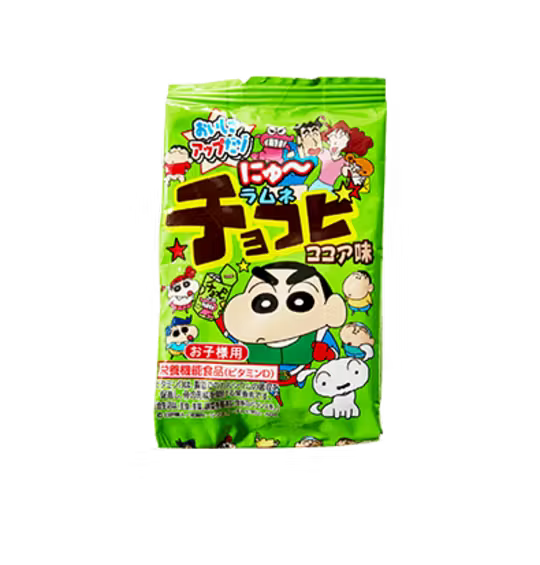 We bet you didn't expect this! Brace yourself for a delightful surprise with this chocolate-flavored fizzy hard candy.